SHOP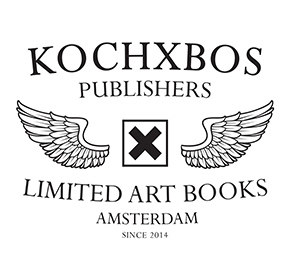 KochxBos Gallery and Publishers
Eerste Anjeliersdwarsstraat 36
1015 NR Amsterdam
+31(0)206814567
Doing something nice for the city of Amsterdam. With that thought we started fifteen years ago. We wanted a vibrant cultural place. To share ideas and to bring people together. Discuss, inspire, learn from each other, the life! In 2005 we opened the doors of the KochxBos Gallery in the Jordaan, a place for contemporary underground art. The artists we exhibit are from everywhere. The Netherlands of course, but also France, Japan, Canada...
We love working together with 'our' artists. As they inspire us, we inspire them as well. And with success. What began ten years ago as 'underground', is still called the same, but has been in the spotlight more and more, certainly internationally.
Why a publishing house?
It's time to bundle the work of 'our' artists. We bring them into the world, so anyone can experience their oeuvres. Furthermore, we as graphic designers simply love beautiful, well-kept books. The feel of paper, the smell of the ink... Printing a good book is also an art.
All books are published in two versions, one regular and one special edition. Numbered and signed by the artist. With a limited edition work of art, made especially for this publication.
Shipping and cancellation policy.