Sarah Maple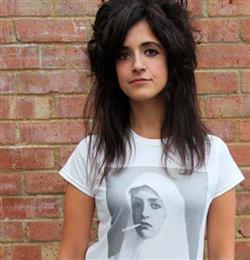 [UNITED KINGDOM] Sarah Maple's (1985) works can be found in collections like Soho House, the Ned and the Hyman Collection. Her recent commissions include The Baltic, New Art Exchange and Sky Arts. Maple is known from various BBC, Sky Channel and Channel 4 broadcasting as well as from her VPRO documentary.
Her artwork, film and performances have been exhibited internationally at galleries and institutions including Tate Britain, Golden Thread Gallery and Tallin Art Hall. And she recently was on the cover of Harper's Bazaar.
Sarah Maple is an award winning visual artist known for her bold, brave, mischievous and occasionally controversial artworks that challenge notions of identity, religion and the status quo. Much of Maple's inspiration originates from her mixed religious and cultural upbringing.
Sarah Maple was born in 1985. She completed a BA in Fine Art from Kingston University in 2007, and now lives in her native Sussex. In the same year she also won the 'New Sensations' competition for emerging artists, run by Charles Saatchi and Channel 4. Sarah's work has been featured as the cover and content of US art/fashion magazine Swindle, and Nylon magazine. She has also worked with Dazed and Confused and Dolce and Gabbana on her film and performance works. In 2010 she curated an art auction for 'Feminism in London' with contributors such as Julian Opie, Julie Verhoeven, Gerald Laing, Stuart Semple, Susie Orbach and Kate Nash. Sarah's artwork, films and performances have been displayed on the London Tube and been exhibited in New York, Canada, Ireland, Germany, Italy and throughout Britain.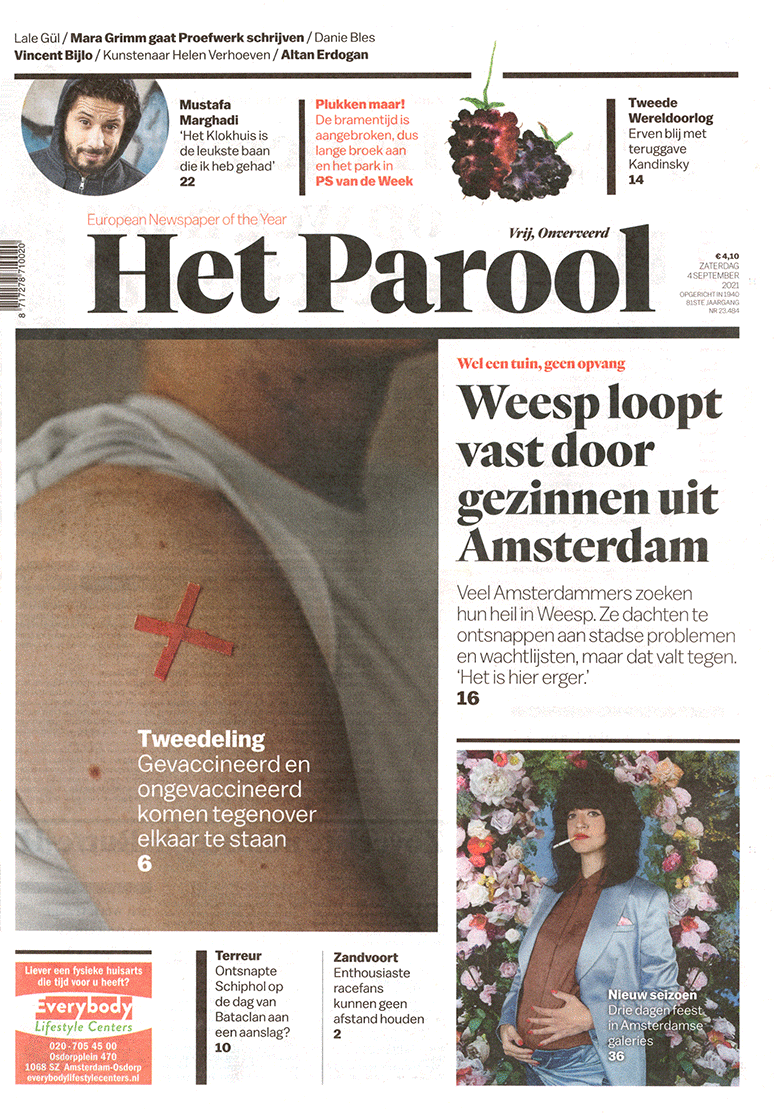 Much of Maple's inspiration originates from being brought up as a Muslim, with parents of mixed religious and cultural backgrounds. Blurring the lines between popular culture and religious devotion in an unfailingly mischievous manner, Sarah's aesthetic narrative urges the viewer to challenge traditional notions of religion, identity and the societal role of women.

Maple's work often takes on fabricated scenes and situations. She is affected by the art world, as well as from her general surroundings; including friends, family, television and popular culture. She is also greatly moved by music, comedy and literature. She believes these influences are truly woven into her art and provide the platform upon which her work is realised.
;
https://kochxbos.com/112/records/2225/_cache/1600w/3D_Mockup_Sarah_Maple_Labour_Book.jpg,https://kochxbos.com/112/records/2225/_cache/1200w/3D_Mockup_Sarah_Maple_Labour_Book.jpg,https://kochxbos.com/112/records/2225/_cache/640w/3D_Mockup_Sarah_Maple_Labour_Book.jpg,https://kochxbos.com/112/records/2225/_cache/280w/3D_Mockup_Sarah_Maple_Labour_Book.jpg,Sarah Maple 'Labour of Love The Book!' | 2023 | paper and soft cover | 155x215x55mm | € 39 <a href=../217/?form_112.replyids=2225>FOR SALE</a>
https://kochxbos.com/112/records/2290/_cache/1600w/OneWeek_900x900px_06Silkscreen_no_01.jpg,https://kochxbos.com/112/records/2290/_cache/1200w/OneWeek_900x900px_06Silkscreen_no_01.jpg,https://kochxbos.com/112/records/2290/_cache/640w/OneWeek_900x900px_06Silkscreen_no_01.jpg,https://kochxbos.com/112/records/2290/_cache/280w/OneWeek_900x900px_06Silkscreen_no_01.jpg,Sarah Maple 'Labour of Love - One Week - Feed No. 01' | 2023 | Silkscreen with unique hand finished elements | 14.8 x 21 cm | € 345 <a href=../217/?form_112.replyids=2290>FOR SALE</a>
https://kochxbos.com/112/records/2294/_cache/1600w/OneWeek_1600x1600px_0000_no_01.jpg,https://kochxbos.com/112/records/2294/_cache/1200w/OneWeek_1600x1600px_0000_no_01.jpg,https://kochxbos.com/112/records/2294/_cache/640w/OneWeek_1600x1600px_0000_no_01.jpg,https://kochxbos.com/112/records/2294/_cache/280w/OneWeek_1600x1600px_0000_no_01.jpg,Sarah Maple 'Labour of Love - One Week - Feed No. 01' | 2023 | Silkscreen with unique hand finished elements | 14.8 x 21 cm | € 345 <a href=../217/?form_112.replyids=2294>FOR SALE</a>
https://kochxbos.com/112/records/2231/_cache/1600w/OneWeek_900x900px_0001_no_02.jpg,https://kochxbos.com/112/records/2231/_cache/1200w/OneWeek_900x900px_0001_no_02.jpg,https://kochxbos.com/112/records/2231/_cache/640w/OneWeek_900x900px_0001_no_02.jpg,https://kochxbos.com/112/records/2231/_cache/280w/OneWeek_900x900px_0001_no_02.jpg,Sarah Maple 'Labour of Love - One Week - Feed No. 02' | 2023 | Silkscreen with unique hand finished elements | 14.8 x 21 cm | € 345 <a href=../217/?form_112.replyids=2231>FOR SALE</a>
https://kochxbos.com/112/records/2232/_cache/1600w/OneWeek_900x900px_0002_no_03.jpg,https://kochxbos.com/112/records/2232/_cache/1200w/OneWeek_900x900px_0002_no_03.jpg,https://kochxbos.com/112/records/2232/_cache/640w/OneWeek_900x900px_0002_no_03.jpg,https://kochxbos.com/112/records/2232/_cache/280w/OneWeek_900x900px_0002_no_03.jpg,Sarah Maple 'Labour of Love - One Week - Feed No. 03' | 2023 | Silkscreen with unique hand finished elements | 14.8 x 21 cm | € 345 <a href=../217/?form_112.replyids=2232>FOR SALE</a>
https://kochxbos.com/112/records/2234/_cache/1600w/OneWeek_900x900px_0003_no_04.jpg,https://kochxbos.com/112/records/2234/_cache/1200w/OneWeek_900x900px_0003_no_04.jpg,https://kochxbos.com/112/records/2234/_cache/640w/OneWeek_900x900px_0003_no_04.jpg,https://kochxbos.com/112/records/2234/_cache/280w/OneWeek_900x900px_0003_no_04.jpg,Sarah Maple 'Labour of Love - One Week - Feed No. 04' | 2023 | Silkscreen with unique hand finished elements | 14.8 x 21 cm | SOLD
https://kochxbos.com/112/records/2233/_cache/1600w/OneWeek_1600x1600px_0004_no_05.jpg,https://kochxbos.com/112/records/2233/_cache/1200w/OneWeek_1600x1600px_0004_no_05.jpg,https://kochxbos.com/112/records/2233/_cache/640w/OneWeek_1600x1600px_0004_no_05.jpg,https://kochxbos.com/112/records/2233/_cache/280w/OneWeek_1600x1600px_0004_no_05.jpg,Sarah Maple 'Labour of Love - One Week - Feed No. 05' | 2023 | Silkscreen with unique hand finished elements | 14.8 x 21 cm | € 345 <a href=../217/?form_112.replyids=2233>FOR SALE</a>
https://kochxbos.com/112/records/2235/_cache/1600w/OneWeek_900x900px_0005_no_06.jpg,https://kochxbos.com/112/records/2235/_cache/1200w/OneWeek_900x900px_0005_no_06.jpg,https://kochxbos.com/112/records/2235/_cache/640w/OneWeek_900x900px_0005_no_06.jpg,https://kochxbos.com/112/records/2235/_cache/280w/OneWeek_900x900px_0005_no_06.jpg,Sarah Maple 'Labour of Love - One Week - Feed No. 06' | 2023 | Silkscreen with unique hand finished elements | 14.8 x 21 cm | SOLD
https://kochxbos.com/112/records/2237/_cache/1600w/OneWeek_900x900px_0006_no_07.jpg,https://kochxbos.com/112/records/2237/_cache/1200w/OneWeek_900x900px_0006_no_07.jpg,https://kochxbos.com/112/records/2237/_cache/640w/OneWeek_900x900px_0006_no_07.jpg,https://kochxbos.com/112/records/2237/_cache/280w/OneWeek_900x900px_0006_no_07.jpg,Sarah Maple 'Labour of Love - One Week - Feed No. 07' | 2023 | Silkscreen with unique hand finished elements | 14.8 x 21 cm | € 345 <a href=../217/?form_112.replyids=2237>FOR SALE</a>
https://kochxbos.com/112/records/2236/_cache/1600w/OneWeek_900x900px_0007_no_08.jpg,https://kochxbos.com/112/records/2236/_cache/1200w/OneWeek_900x900px_0007_no_08.jpg,https://kochxbos.com/112/records/2236/_cache/640w/OneWeek_900x900px_0007_no_08.jpg,https://kochxbos.com/112/records/2236/_cache/280w/OneWeek_900x900px_0007_no_08.jpg,Sarah Maple 'Labour of Love - One Week - Feed No. 08' | 2023 | Silkscreen with unique hand finished elements | 14.8 x 21 cm | € 345 <a href=../217/?form_112.replyids=2236>FOR SALE</a>
https://kochxbos.com/112/records/2239/_cache/1600w/OneWeek_900x900px_14Silkscreen_no_09.jpg,https://kochxbos.com/112/records/2239/_cache/1200w/OneWeek_900x900px_14Silkscreen_no_09.jpg,https://kochxbos.com/112/records/2239/_cache/640w/OneWeek_900x900px_14Silkscreen_no_09.jpg,https://kochxbos.com/112/records/2239/_cache/280w/OneWeek_900x900px_14Silkscreen_no_09.jpg,Sarah Maple 'Labour of Love - One Week - Feed No. 09' | 2023 | Silkscreen with unique hand finished elements | 14.8 x 21 cm | € 345 <a href=../217/?form_112.replyids=2239>FOR SALE</a>
https://kochxbos.com/112/records/2240/_cache/1600w/OneWeek_900x900px_0009_no_10.jpg,https://kochxbos.com/112/records/2240/_cache/1200w/OneWeek_900x900px_0009_no_10.jpg,https://kochxbos.com/112/records/2240/_cache/640w/OneWeek_900x900px_0009_no_10.jpg,https://kochxbos.com/112/records/2240/_cache/280w/OneWeek_900x900px_0009_no_10.jpg,Sarah Maple 'Labour of Love - One Week - Feed No. 10' | 2023 | Silkscreen with unique hand finished elements | 14.8 x 21 cm | € 345 <a href=../217/?form_112.replyids=2240>FOR SALE</a>
https://kochxbos.com/112/records/2295/_cache/1600w/OneWeek_900x900px_0010_no_11.jpg,https://kochxbos.com/112/records/2295/_cache/1200w/OneWeek_900x900px_0010_no_11.jpg,https://kochxbos.com/112/records/2295/_cache/640w/OneWeek_900x900px_0010_no_11.jpg,https://kochxbos.com/112/records/2295/_cache/280w/OneWeek_900x900px_0010_no_11.jpg,Sarah Maple 'Labour of Love - One Week - Feed No. 11' | 2023 | Silkscreen with unique hand finished elements | 14.8 x 21 cm | SOLD
https://kochxbos.com/112/records/2230/_cache/1600w/OneWeek_900x900px_0011_no_12.jpg,https://kochxbos.com/112/records/2230/_cache/1200w/OneWeek_900x900px_0011_no_12.jpg,https://kochxbos.com/112/records/2230/_cache/640w/OneWeek_900x900px_0011_no_12.jpg,https://kochxbos.com/112/records/2230/_cache/280w/OneWeek_900x900px_0011_no_12.jpg,Sarah Maple 'Labour of Love - One Week - Feed No. 12' | 2023 | Silkscreen with unique hand finished elements | 14.8 x 21 cm | € 345 <a href=../217/?form_112.replyids=2230>FOR SALE</a>
https://kochxbos.com/112/records/2241/_cache/1600w/OneWeek_900x900px_0012_no_13.jpg,https://kochxbos.com/112/records/2241/_cache/1200w/OneWeek_900x900px_0012_no_13.jpg,https://kochxbos.com/112/records/2241/_cache/640w/OneWeek_900x900px_0012_no_13.jpg,https://kochxbos.com/112/records/2241/_cache/280w/OneWeek_900x900px_0012_no_13.jpg,Sarah Maple 'Labour of Love - One Week - Feed No. 13' | 2023 | Silkscreen with unique hand finished elements | 14.8 x 21 cm | € 345 <a href=../217/?form_112.replyids=2241>FOR SALE</a>
https://kochxbos.com/112/records/2246/_cache/1600w/OneWeek_900x900px_0013_no_14.jpg,https://kochxbos.com/112/records/2246/_cache/1200w/OneWeek_900x900px_0013_no_14.jpg,https://kochxbos.com/112/records/2246/_cache/640w/OneWeek_900x900px_0013_no_14.jpg,https://kochxbos.com/112/records/2246/_cache/280w/OneWeek_900x900px_0013_no_14.jpg,Sarah Maple 'Labour of Love - One Week - Feed No. 14' | 2023 | Silkscreen with unique hand finished elements | 14.8 x 21 cm | € 345 <a href=../217/?form_112.replyids=2246>FOR SALE</a>
https://kochxbos.com/112/records/2291/_cache/1600w/OneWeek_900x900px_0014_no_15.jpg,https://kochxbos.com/112/records/2291/_cache/1200w/OneWeek_900x900px_0014_no_15.jpg,https://kochxbos.com/112/records/2291/_cache/640w/OneWeek_900x900px_0014_no_15.jpg,https://kochxbos.com/112/records/2291/_cache/280w/OneWeek_900x900px_0014_no_15.jpg,Sarah Maple 'Labour of Love - One Week - Feed No. 15' | 2023 | Silkscreen with unique hand finished elements | 14.8 x 21 cm | € 345 <a href=../217/?form_112.replyids=2291>FOR SALE</a>
https://kochxbos.com/112/records/2248/_cache/1600w/OneWeek_900x900px_0015_no_16.jpg,https://kochxbos.com/112/records/2248/_cache/1200w/OneWeek_900x900px_0015_no_16.jpg,https://kochxbos.com/112/records/2248/_cache/640w/OneWeek_900x900px_0015_no_16.jpg,https://kochxbos.com/112/records/2248/_cache/280w/OneWeek_900x900px_0015_no_16.jpg,Sarah Maple 'Labour of Love - One Week - Feed No. 16' | 2023 | Silkscreen with unique hand finished elements | 14.8 x 21 cm | € 345 <a href=../217/?form_112.replyids=2248>FOR SALE</a>
https://kochxbos.com/112/records/2251/_cache/1600w/OneWeek_900x900px_0016_no_17.jpg,https://kochxbos.com/112/records/2251/_cache/1200w/OneWeek_900x900px_0016_no_17.jpg,https://kochxbos.com/112/records/2251/_cache/640w/OneWeek_900x900px_0016_no_17.jpg,https://kochxbos.com/112/records/2251/_cache/280w/OneWeek_900x900px_0016_no_17.jpg,Sarah Maple 'Labour of Love - One Week - Feed No. 17' | 2023 | Silkscreen with unique hand finished elements | 14.8 x 21 cm | SOLD
https://kochxbos.com/112/records/2243/_cache/1600w/OneWeek_900x900px_0017_no_18.jpg,https://kochxbos.com/112/records/2243/_cache/1200w/OneWeek_900x900px_0017_no_18.jpg,https://kochxbos.com/112/records/2243/_cache/640w/OneWeek_900x900px_0017_no_18.jpg,https://kochxbos.com/112/records/2243/_cache/280w/OneWeek_900x900px_0017_no_18.jpg,Sarah Maple 'Labour of Love - One Week - Feed No. 18' | 2023 | Silkscreen with unique hand finished elements | 14.8 x 21 cm | SOLD
https://kochxbos.com/112/records/2238/_cache/1600w/OneWeek_900x900px_0018_no_19.jpg,https://kochxbos.com/112/records/2238/_cache/1200w/OneWeek_900x900px_0018_no_19.jpg,https://kochxbos.com/112/records/2238/_cache/640w/OneWeek_900x900px_0018_no_19.jpg,https://kochxbos.com/112/records/2238/_cache/280w/OneWeek_900x900px_0018_no_19.jpg,Sarah Maple 'Labour of Love - One Week - Feed No. 19' | 2023 | Silkscreen with unique hand finished elements | 14.8 x 21 cm | € 345 <a href=../217/?form_112.replyids=2238>FOR SALE</a>
https://kochxbos.com/112/records/2249/_cache/1600w/OneWeek_900x900px_0019_no_20.jpg,https://kochxbos.com/112/records/2249/_cache/1200w/OneWeek_900x900px_0019_no_20.jpg,https://kochxbos.com/112/records/2249/_cache/640w/OneWeek_900x900px_0019_no_20.jpg,https://kochxbos.com/112/records/2249/_cache/280w/OneWeek_900x900px_0019_no_20.jpg,Sarah Maple 'Labour of Love - One Week - Feed No. 20' | 2023 | Silkscreen with unique hand finished elements | 14.8 x 21 cm | € 345 <a href=../217/?form_112.replyids=2249>FOR SALE</a>
https://kochxbos.com/112/records/2244/_cache/1600w/OneWeek_900x900px_0020_no_21.jpg,https://kochxbos.com/112/records/2244/_cache/1200w/OneWeek_900x900px_0020_no_21.jpg,https://kochxbos.com/112/records/2244/_cache/640w/OneWeek_900x900px_0020_no_21.jpg,https://kochxbos.com/112/records/2244/_cache/280w/OneWeek_900x900px_0020_no_21.jpg,Sarah Maple 'Labour of Love - One Week - Feed No. 21' | 2023 | Silkscreen with unique hand finished elements | 14.8 x 21 cm | € 345 <a href=../217/?form_112.replyids=2244>FOR SALE</a>
https://kochxbos.com/112/records/2247/_cache/1600w/OneWeek_1600x1600px_0021_no_22.jpg,https://kochxbos.com/112/records/2247/_cache/1200w/OneWeek_1600x1600px_0021_no_22.jpg,https://kochxbos.com/112/records/2247/_cache/640w/OneWeek_1600x1600px_0021_no_22.jpg,https://kochxbos.com/112/records/2247/_cache/280w/OneWeek_1600x1600px_0021_no_22.jpg,Sarah Maple 'Labour of Love - One Week - Feed No. 22' | 2023 | Silkscreen with unique hand finished elements | 14.8 x 21 cm | € 345 <a href=../217/?form_112.replyids=2247>FOR SALE</a>
https://kochxbos.com/112/records/2254/_cache/1600w/OneWeek_900x900px_0022_no_23.jpg,https://kochxbos.com/112/records/2254/_cache/1200w/OneWeek_900x900px_0022_no_23.jpg,https://kochxbos.com/112/records/2254/_cache/640w/OneWeek_900x900px_0022_no_23.jpg,https://kochxbos.com/112/records/2254/_cache/280w/OneWeek_900x900px_0022_no_23.jpg,Sarah Maple 'Labour of Love - One Week - Feed No. 23' | 2023 | Silkscreen with unique hand finished elements | 14.8 x 21 cm | € 345 <a href=../217/?form_112.replyids=2254>FOR SALE</a>
https://kochxbos.com/112/records/2259/_cache/1600w/OneWeek_900x900px_29Silkscreen_no_24.jpg,https://kochxbos.com/112/records/2259/_cache/1200w/OneWeek_900x900px_29Silkscreen_no_24.jpg,https://kochxbos.com/112/records/2259/_cache/640w/OneWeek_900x900px_29Silkscreen_no_24.jpg,https://kochxbos.com/112/records/2259/_cache/280w/OneWeek_900x900px_29Silkscreen_no_24.jpg,Sarah Maple 'Labour of Love - One Week - Feed No. 24' | 2023 | Silkscreen with unique hand finished elements | 14.8 x 21 cm | € 345 <a href=../217/?form_112.replyids=2259>FOR SALE</a>
https://kochxbos.com/112/records/2257/_cache/1600w/OneWeek_900x900px_0024_no_25.jpg,https://kochxbos.com/112/records/2257/_cache/1200w/OneWeek_900x900px_0024_no_25.jpg,https://kochxbos.com/112/records/2257/_cache/640w/OneWeek_900x900px_0024_no_25.jpg,https://kochxbos.com/112/records/2257/_cache/280w/OneWeek_900x900px_0024_no_25.jpg,Sarah Maple 'Labour of Love - One Week - Feed No. 25' | 2023 | Silkscreen with unique hand finished elements | 14.8 x 21 cm | SOLD
https://kochxbos.com/112/records/2296/_cache/1600w/OneWeek_1600x1600px_0025_no_26.jpg,https://kochxbos.com/112/records/2296/_cache/1200w/OneWeek_1600x1600px_0025_no_26.jpg,https://kochxbos.com/112/records/2296/_cache/640w/OneWeek_1600x1600px_0025_no_26.jpg,https://kochxbos.com/112/records/2296/_cache/280w/OneWeek_1600x1600px_0025_no_26.jpg,Sarah Maple 'Labour of Love - One Week - Feed No. 26' | 2023 | Silkscreen with unique hand finished elements | 14.8 x 21 cm | € 345 <a href=../217/?form_112.replyids=2296>FOR SALE</a>
https://kochxbos.com/112/records/2245/_cache/1600w/OneWeek_1600x1600px_0026_no_27.jpg,https://kochxbos.com/112/records/2245/_cache/1200w/OneWeek_1600x1600px_0026_no_27.jpg,https://kochxbos.com/112/records/2245/_cache/640w/OneWeek_1600x1600px_0026_no_27.jpg,https://kochxbos.com/112/records/2245/_cache/280w/OneWeek_1600x1600px_0026_no_27.jpg,Sarah Maple 'Labour of Love - One Week - Feed No. 27' | 2023 | Silkscreen with unique hand finished elements | 14.8 x 21 cm | € 345 <a href=../217/?form_112.replyids=2245>FOR SALE</a>
https://kochxbos.com/112/records/2286/_cache/1600w/OneWeek_1600x1600px_0027_no_28.jpg,https://kochxbos.com/112/records/2286/_cache/1200w/OneWeek_1600x1600px_0027_no_28.jpg,https://kochxbos.com/112/records/2286/_cache/640w/OneWeek_1600x1600px_0027_no_28.jpg,https://kochxbos.com/112/records/2286/_cache/280w/OneWeek_1600x1600px_0027_no_28.jpg,Sarah Maple 'Labour of Love - One Week - Feed No. 28' | 2023 | Silkscreen with unique hand finished elements | 14.8 x 21 cm | SOLD

https://kochxbos.com/112/records/2126/_cache/1600w/insta2.jpg,https://kochxbos.com/112/records/2126/_cache/1200w/insta2.jpg,https://kochxbos.com/112/records/2126/_cache/640w/insta2.jpg,https://kochxbos.com/112/records/2126/_cache/280w/insta2.jpg,Sarah Maple 'Installation 'Why Do Men Hate Women'' | 0 |  | 180x50x45 | <a href=../218/?form_112.replyids=2126>ASK FOR PRICE</a>
https://kochxbos.com/112/records/2127/_cache/1600w/insta3.jpg,https://kochxbos.com/112/records/2127/_cache/1200w/insta3.jpg,https://kochxbos.com/112/records/2127/_cache/640w/insta3.jpg,https://kochxbos.com/112/records/2127/_cache/280w/insta3.jpg,Sarah Maple 'Visitors' | 0 |  |  | SOLD
https://kochxbos.com/112/records/2128/_cache/1600w/KxB_Sarah_Maple_Art_Rotterdam_BVVPHOTOGRAPHY.jpg,https://kochxbos.com/112/records/2128/_cache/1200w/KxB_Sarah_Maple_Art_Rotterdam_BVVPHOTOGRAPHY.jpg,https://kochxbos.com/112/records/2128/_cache/640w/KxB_Sarah_Maple_Art_Rotterdam_BVVPHOTOGRAPHY.jpg,https://kochxbos.com/112/records/2128/_cache/280w/KxB_Sarah_Maple_Art_Rotterdam_BVVPHOTOGRAPHY.jpg,Sarah Maple 'Installation photo by Benjamin VanderVeen' | 2023 |  | 180x50x45 | SOLD
https://kochxbos.com/112/records/2137/_cache/1600w/interview_startshot_thumbnail.jpg,https://kochxbos.com/112/records/2137/_cache/1200w/interview_startshot_thumbnail.jpg,https://kochxbos.com/112/records/2137/_cache/640w/interview_startshot_thumbnail.jpg,https://kochxbos.com/112/records/2137/_cache/280w/interview_startshot_thumbnail.jpg,Sarah Maple 'Interview Art Rotterdam 2023' | 0 |  |  | SOLD
https://kochxbos.com/112/records/2138/_cache/1600w/screenshot_homepage.png,https://kochxbos.com/112/records/2138/_cache/1200w/screenshot_homepage.png,https://kochxbos.com/112/records/2138/_cache/640w/screenshot_homepage.png,https://kochxbos.com/112/records/2138/_cache/280w/screenshot_homepage.png,Sarah Maple 'Website image whydomenhatewomen.com' | 0 |  |  | SOLD
https://kochxbos.com/112/records/2139/_cache/1600w/insta4.jpg,https://kochxbos.com/112/records/2139/_cache/1200w/insta4.jpg,https://kochxbos.com/112/records/2139/_cache/640w/insta4.jpg,https://kochxbos.com/112/records/2139/_cache/280w/insta4.jpg,Sarah Maple 'Installatie censored' | 2023 |  | 180x50x45 | <a href=../218/?form_112.replyids=2139>ASK FOR PRICE</a>

https://kochxbos.com/112/records/2041/_cache/1600w/sarahmapleartrotterdam_IMG_8937_1600px.JPG,https://kochxbos.com/112/records/2041/_cache/1200w/sarahmapleartrotterdam_IMG_8937_1600px.JPG,https://kochxbos.com/112/records/2041/_cache/640w/sarahmapleartrotterdam_IMG_8937_1600px.JPG,https://kochxbos.com/112/records/2041/_cache/280w/sarahmapleartrotterdam_IMG_8937_1600px.JPG,Sarah Maple 'Installation overview 2' | 0 |  |  | SOLD
https://kochxbos.com/112/records/2012/_cache/1600w/01.jpg,https://kochxbos.com/112/records/2012/_cache/1200w/01.jpg,https://kochxbos.com/112/records/2012/_cache/640w/01.jpg,https://kochxbos.com/112/records/2012/_cache/280w/01.jpg,Sarah Maple '' | 0 |  |  | SOLD
https://kochxbos.com/112/records/2042/_cache/1600w/sarahmapleartrotterdam_IMG_8940_1600px.JPG,https://kochxbos.com/112/records/2042/_cache/1200w/sarahmapleartrotterdam_IMG_8940_1600px.JPG,https://kochxbos.com/112/records/2042/_cache/640w/sarahmapleartrotterdam_IMG_8940_1600px.JPG,https://kochxbos.com/112/records/2042/_cache/280w/sarahmapleartrotterdam_IMG_8940_1600px.JPG,Sarah Maple 'Overview installation' | 0 |  |  | SOLD
https://kochxbos.com/112/records/2013/_cache/1600w/02.jpg,https://kochxbos.com/112/records/2013/_cache/1200w/02.jpg,https://kochxbos.com/112/records/2013/_cache/640w/02.jpg,https://kochxbos.com/112/records/2013/_cache/280w/02.jpg,Sarah Maple 'Labour of Love' | 2022 |  |  | SOLD
https://kochxbos.com/112/records/2046/_cache/1600w/9e0788ca-7d0e-4fa3-a4cb-0dac5425d9c2 (1).jpg,https://kochxbos.com/112/records/2046/_cache/1200w/9e0788ca-7d0e-4fa3-a4cb-0dac5425d9c2 (1).jpg,https://kochxbos.com/112/records/2046/_cache/640w/9e0788ca-7d0e-4fa3-a4cb-0dac5425d9c2 (1).jpg,https://kochxbos.com/112/records/2046/_cache/280w/9e0788ca-7d0e-4fa3-a4cb-0dac5425d9c2 (1).jpg,Sarah Maple '' | 0 |  |  | SOLD
https://kochxbos.com/112/records/2015/_cache/1600w/03.jpg,https://kochxbos.com/112/records/2015/_cache/1200w/03.jpg,https://kochxbos.com/112/records/2015/_cache/640w/03.jpg,https://kochxbos.com/112/records/2015/_cache/280w/03.jpg,Sarah Maple 'Labour of Love' | 2022 | Silkscreen with hand finished elements | 15 x 21 cm | SOLD
https://kochxbos.com/112/records/2017/_cache/1600w/04.jpg,https://kochxbos.com/112/records/2017/_cache/1200w/04.jpg,https://kochxbos.com/112/records/2017/_cache/640w/04.jpg,https://kochxbos.com/112/records/2017/_cache/280w/04.jpg,Sarah Maple 'Labour of Love' | 2022 | Silkscreen with hand finished elements | 15 x 21 cm | SOLD
https://kochxbos.com/112/records/2043/_cache/1600w/sarahmapleartrotterdam_NRC_IMG_1801_1600px.jpg,https://kochxbos.com/112/records/2043/_cache/1200w/sarahmapleartrotterdam_NRC_IMG_1801_1600px.jpg,https://kochxbos.com/112/records/2043/_cache/640w/sarahmapleartrotterdam_NRC_IMG_1801_1600px.jpg,https://kochxbos.com/112/records/2043/_cache/280w/sarahmapleartrotterdam_NRC_IMG_1801_1600px.jpg,Sarah Maple 'NRC Newspaper article' | 0 |  |  | SOLD
https://kochxbos.com/112/records/2019/_cache/1600w/05.jpg,https://kochxbos.com/112/records/2019/_cache/1200w/05.jpg,https://kochxbos.com/112/records/2019/_cache/640w/05.jpg,https://kochxbos.com/112/records/2019/_cache/280w/05.jpg,Sarah Maple 'Labour of Love' | 2022 | Silkscreen with hand finished elements | 15 x 21 cm | SOLD
https://kochxbos.com/112/records/2018/_cache/1600w/06.jpg,https://kochxbos.com/112/records/2018/_cache/1200w/06.jpg,https://kochxbos.com/112/records/2018/_cache/640w/06.jpg,https://kochxbos.com/112/records/2018/_cache/280w/06.jpg,Sarah Maple 'Labour of Love' | 2022 | Silkscreen with hand finished elements | 15 x 21 cm | SOLD
https://kochxbos.com/112/records/2020/_cache/1600w/07.jpg,https://kochxbos.com/112/records/2020/_cache/1200w/07.jpg,https://kochxbos.com/112/records/2020/_cache/640w/07.jpg,https://kochxbos.com/112/records/2020/_cache/280w/07.jpg,Sarah Maple 'Labour of Love' | 2022 | Silkscreen with hand finished elements | 15 x 21 cm | SOLD
https://kochxbos.com/112/records/2011/_cache/1600w/08.jpg,https://kochxbos.com/112/records/2011/_cache/1200w/08.jpg,https://kochxbos.com/112/records/2011/_cache/640w/08.jpg,https://kochxbos.com/112/records/2011/_cache/280w/08.jpg,Sarah Maple 'Labour of Love' | 2022 |  |  | SOLD
https://kochxbos.com/112/records/2022/_cache/1600w/09.jpg,https://kochxbos.com/112/records/2022/_cache/1200w/09.jpg,https://kochxbos.com/112/records/2022/_cache/640w/09.jpg,https://kochxbos.com/112/records/2022/_cache/280w/09.jpg,Sarah Maple 'Labour of Love' | 2022 | Silkscreen with hand finished elements | 15 x 21 cm | SOLD
https://kochxbos.com/112/records/2023/_cache/1600w/10.jpg,https://kochxbos.com/112/records/2023/_cache/1200w/10.jpg,https://kochxbos.com/112/records/2023/_cache/640w/10.jpg,https://kochxbos.com/112/records/2023/_cache/280w/10.jpg,Sarah Maple 'Labour of Love' | 2022 | Silkscreen with hand finished elements | 15 x 21 cm | SOLD
https://kochxbos.com/112/records/2021/_cache/1600w/11.jpg,https://kochxbos.com/112/records/2021/_cache/1200w/11.jpg,https://kochxbos.com/112/records/2021/_cache/640w/11.jpg,https://kochxbos.com/112/records/2021/_cache/280w/11.jpg,Sarah Maple 'Labour of Love' | 2022 | Silkscreen with hand finished elements | 15 x 21 cm | SOLD
https://kochxbos.com/112/records/2024/_cache/1600w/12.jpg,https://kochxbos.com/112/records/2024/_cache/1200w/12.jpg,https://kochxbos.com/112/records/2024/_cache/640w/12.jpg,https://kochxbos.com/112/records/2024/_cache/280w/12.jpg,Sarah Maple 'Labour of Love' | 2022 | Silkscreen with hand finished elements | 15 x 21 cm | SOLD
https://kochxbos.com/112/records/2025/_cache/1600w/13.jpg,https://kochxbos.com/112/records/2025/_cache/1200w/13.jpg,https://kochxbos.com/112/records/2025/_cache/640w/13.jpg,https://kochxbos.com/112/records/2025/_cache/280w/13.jpg,Sarah Maple 'Labour of Love' | 2022 | Silkscreen with hand finished elements | 15 x 21 cm | SOLD
https://kochxbos.com/112/records/2027/_cache/1600w/14.jpg,https://kochxbos.com/112/records/2027/_cache/1200w/14.jpg,https://kochxbos.com/112/records/2027/_cache/640w/14.jpg,https://kochxbos.com/112/records/2027/_cache/280w/14.jpg,Sarah Maple 'Labour of Love' | 2022 | Silkscreen with hand finished elements | 15 x 21 cm | SOLD
https://kochxbos.com/112/records/2028/_cache/1600w/15.jpg,https://kochxbos.com/112/records/2028/_cache/1200w/15.jpg,https://kochxbos.com/112/records/2028/_cache/640w/15.jpg,https://kochxbos.com/112/records/2028/_cache/280w/15.jpg,Sarah Maple 'Labour of Love' | 2022 | Silkscreen with hand finished elements | 15 x 21 cm | SOLD
https://kochxbos.com/112/records/2029/_cache/1600w/16.jpg,https://kochxbos.com/112/records/2029/_cache/1200w/16.jpg,https://kochxbos.com/112/records/2029/_cache/640w/16.jpg,https://kochxbos.com/112/records/2029/_cache/280w/16.jpg,Sarah Maple 'Labour of Love' | 2022 | Silkscreen with hand finished elements | 15 x 21 cm | SOLD
https://kochxbos.com/112/records/2026/_cache/1600w/17.jpg,https://kochxbos.com/112/records/2026/_cache/1200w/17.jpg,https://kochxbos.com/112/records/2026/_cache/640w/17.jpg,https://kochxbos.com/112/records/2026/_cache/280w/17.jpg,Sarah Maple 'Labour of Love' | 2022 | Silkscreen with hand finished elements | 15 x 21 cm | SOLD
https://kochxbos.com/112/records/2030/_cache/1600w/19.jpg,https://kochxbos.com/112/records/2030/_cache/1200w/19.jpg,https://kochxbos.com/112/records/2030/_cache/640w/19.jpg,https://kochxbos.com/112/records/2030/_cache/280w/19.jpg,Sarah Maple 'Labour of Love' | 2022 | Silkscreen with hand finished elements | 15 x 21 cm | SOLD
https://kochxbos.com/112/records/2051/_cache/1600w/silkscreens5.jpg,https://kochxbos.com/112/records/2051/_cache/1200w/silkscreens5.jpg,https://kochxbos.com/112/records/2051/_cache/640w/silkscreens5.jpg,https://kochxbos.com/112/records/2051/_cache/280w/silkscreens5.jpg,Sarah Maple 'Labour of Love silkscreen 15/20' | 2022 |  | 45 x 60 | € 490 <a href=../217/?form_112.replyids=2051>FOR SALE</a>
https://kochxbos.com/112/records/2049/_cache/1600w/silkscreens2.jpg,https://kochxbos.com/112/records/2049/_cache/1200w/silkscreens2.jpg,https://kochxbos.com/112/records/2049/_cache/640w/silkscreens2.jpg,https://kochxbos.com/112/records/2049/_cache/280w/silkscreens2.jpg,Sarah Maple 'Labour of Love silkscreen 20/20' | 2022 | silkscreen | 45 x 60 | € 490 <a href=../217/?form_112.replyids=2049>FOR SALE</a>
https://kochxbos.com/112/records/2048/_cache/1600w/silkscreens23.jpg,https://kochxbos.com/112/records/2048/_cache/1200w/silkscreens23.jpg,https://kochxbos.com/112/records/2048/_cache/640w/silkscreens23.jpg,https://kochxbos.com/112/records/2048/_cache/280w/silkscreens23.jpg,Sarah Maple 'Labour of Love silkscreen 01/20' | 2022 |  | 45 x 60 | € 490 <a href=../217/?form_112.replyids=2048>FOR SALE</a>
https://kochxbos.com/112/records/2045/_cache/1600w/sarahmapleartrotterdam_IMG_8952_1600px_1600px.jpg,https://kochxbos.com/112/records/2045/_cache/1200w/sarahmapleartrotterdam_IMG_8952_1600px_1600px.jpg,https://kochxbos.com/112/records/2045/_cache/640w/sarahmapleartrotterdam_IMG_8952_1600px_1600px.jpg,https://kochxbos.com/112/records/2045/_cache/280w/sarahmapleartrotterdam_IMG_8952_1600px_1600px.jpg,Sarah Maple '' | 0 |  |  | SOLD
https://kochxbos.com/112/records/2052/_cache/1600w/silkscreens16.jpg,https://kochxbos.com/112/records/2052/_cache/1200w/silkscreens16.jpg,https://kochxbos.com/112/records/2052/_cache/640w/silkscreens16.jpg,https://kochxbos.com/112/records/2052/_cache/280w/silkscreens16.jpg,Sarah Maple 'Labour of Love silkscreen 08/20' | 2022 |  | 45 x 60 | SOLD
https://kochxbos.com/112/records/2050/_cache/1600w/silkscreens4.jpg,https://kochxbos.com/112/records/2050/_cache/1200w/silkscreens4.jpg,https://kochxbos.com/112/records/2050/_cache/640w/silkscreens4.jpg,https://kochxbos.com/112/records/2050/_cache/280w/silkscreens4.jpg,Sarah Maple 'Labour of Love silkscreen 17/20' | 2022 |  | 45 x 60 | € 490 <a href=../217/?form_112.replyids=2050>FOR SALE</a>
https://kochxbos.com/112/records/2047/_cache/1600w/silkscreens.jpg,https://kochxbos.com/112/records/2047/_cache/1200w/silkscreens.jpg,https://kochxbos.com/112/records/2047/_cache/640w/silkscreens.jpg,https://kochxbos.com/112/records/2047/_cache/280w/silkscreens.jpg,Sarah Maple 'Labour of Love silkscreen 02/20' | 2022 |  | 45 x 60 | € 490 <a href=../217/?form_112.replyids=2047>FOR SALE</a>

https://kochxbos.com/112/records/1830/_cache/1600w/Selfportrait-with-square.jpg,https://kochxbos.com/112/records/1830/_cache/1200w/Selfportrait-with-square.jpg,https://kochxbos.com/112/records/1830/_cache/640w/Selfportrait-with-square.jpg,https://kochxbos.com/112/records/1830/_cache/280w/Selfportrait-with-square.jpg,Sarah Maple 'Self Portrait with Pocket square' | 2021 | Photograph in plexiglass | 76 x 96 cm | € 2200 <a href=../217/?form_112.replyids=1830>FOR SALE</a>
https://kochxbos.com/112/records/1802/_cache/1600w/signs.png,https://kochxbos.com/112/records/1802/_cache/1200w/signs.png,https://kochxbos.com/112/records/1802/_cache/640w/signs.png,https://kochxbos.com/112/records/1802/_cache/280w/signs.png,Sarah Maple ' Signs ' | 2007 | C-print mounted on dibond | 93 x 29 cm | SOLD
https://kochxbos.com/112/records/1802/_cache/1600w/signs.png,https://kochxbos.com/112/records/1802/_cache/1200w/signs.png,https://kochxbos.com/112/records/1802/_cache/640w/signs.png,https://kochxbos.com/112/records/1802/_cache/280w/signs.png,Sarah Maple 'Signs' | 2007 | C-print mounted on dibond | 93 x 29 cm | SOLD
https://kochxbos.com/112/records/1861/_cache/1600w/Self_Portrait_with_Preceptor.jpg,https://kochxbos.com/112/records/1861/_cache/1200w/Self_Portrait_with_Preceptor.jpg,https://kochxbos.com/112/records/1861/_cache/640w/Self_Portrait_with_Preceptor.jpg,https://kochxbos.com/112/records/1861/_cache/280w/Self_Portrait_with_Preceptor.jpg,Sarah Maple 'Self Portrait with Preceptor' | 2021 | Oil on canvas | 165 x 175 cm | € 9500 <a href=../217/?form_112.replyids=1861>FOR SALE</a>
https://kochxbos.com/112/records/1925/_cache/1600w/maple_wallpaper_tile.jpg,https://kochxbos.com/112/records/1925/_cache/1200w/maple_wallpaper_tile.jpg,https://kochxbos.com/112/records/1925/_cache/640w/maple_wallpaper_tile.jpg,https://kochxbos.com/112/records/1925/_cache/280w/maple_wallpaper_tile.jpg,Sarah Maple 'Tile of The Most Heightened State of Being Female Wallpaper' | 2021 | forex | 10 x 10 cm | € 15 <a href=../217/?form_112.replyids=1925>FOR SALE</a>
https://kochxbos.com/112/records/1807/_cache/1600w/Art_Rotterdam_Sarah_Maple_The_World_Natalie_Kovacs.jpg,https://kochxbos.com/112/records/1807/_cache/1200w/Art_Rotterdam_Sarah_Maple_The_World_Natalie_Kovacs.jpg,https://kochxbos.com/112/records/1807/_cache/640w/Art_Rotterdam_Sarah_Maple_The_World_Natalie_Kovacs.jpg,https://kochxbos.com/112/records/1807/_cache/280w/Art_Rotterdam_Sarah_Maple_The_World_Natalie_Kovacs.jpg,Sarah Maple 'The World as we know it' | 2020 |  | 370 x 150 x 197 cm | <a href=../218/?form_112.replyids=1807>ASK FOR PRICE</a>
https://kochxbos.com/112/records/1867/_cache/1600w/Skip_Edition_Sarah_Maple_container_yellow.jpg,https://kochxbos.com/112/records/1867/_cache/1200w/Skip_Edition_Sarah_Maple_container_yellow.jpg,https://kochxbos.com/112/records/1867/_cache/640w/Skip_Edition_Sarah_Maple_container_yellow.jpg,https://kochxbos.com/112/records/1867/_cache/280w/Skip_Edition_Sarah_Maple_container_yellow.jpg,Sarah Maple 'The World As We Know It edition yellow' | 2021 | Print | 60 x 70 cm | € 75 <a href=../217/?form_112.replyids=1867>FOR SALE</a>
https://kochxbos.com/112/records/1868/_cache/1600w/Skip_Edition_Sarah_Maple_container_blue.jpg,https://kochxbos.com/112/records/1868/_cache/1200w/Skip_Edition_Sarah_Maple_container_blue.jpg,https://kochxbos.com/112/records/1868/_cache/640w/Skip_Edition_Sarah_Maple_container_blue.jpg,https://kochxbos.com/112/records/1868/_cache/280w/Skip_Edition_Sarah_Maple_container_blue.jpg,Sarah Maple 'The World As We Know It [blue edition of 50]' | 2021 |  | 60 x 70 cm | € 75 <a href=../217/?form_112.replyids=1868>FOR SALE</a>
https://kochxbos.com/112/records/2101/_cache/1600w/Cutouts_3.jpg,https://kochxbos.com/112/records/2101/_cache/1200w/Cutouts_3.jpg,https://kochxbos.com/112/records/2101/_cache/640w/Cutouts_3.jpg,https://kochxbos.com/112/records/2101/_cache/280w/Cutouts_3.jpg,Sarah Maple 'Cut Out No. 3' | 2021 | Unique Collage in frame | 42 x 48 cm | € 1950 <a href=../217/?form_112.replyids=2101>FOR SALE</a>
https://kochxbos.com/112/records/1840/_cache/1600w/Cutouts_8.jpg,https://kochxbos.com/112/records/1840/_cache/1200w/Cutouts_8.jpg,https://kochxbos.com/112/records/1840/_cache/640w/Cutouts_8.jpg,https://kochxbos.com/112/records/1840/_cache/280w/Cutouts_8.jpg,Sarah Maple 'Cut Out No. 8' | 2021 | Unique Collage in frame | 42 x 48 cm | € 1950 <a href=../217/?form_112.replyids=1840>FOR SALE</a>
https://kochxbos.com/112/records/1842/_cache/1600w/Cutouts_14.jpg,https://kochxbos.com/112/records/1842/_cache/1200w/Cutouts_14.jpg,https://kochxbos.com/112/records/1842/_cache/640w/Cutouts_14.jpg,https://kochxbos.com/112/records/1842/_cache/280w/Cutouts_14.jpg,Sarah Maple 'Cut Out No. 14' | 2021 | Unique Collage in frame | 42 x 48 cm | € 1950 <a href=../217/?form_112.replyids=1842>FOR SALE</a>
https://kochxbos.com/112/records/1841/_cache/1600w/Cutouts_9.jpg,https://kochxbos.com/112/records/1841/_cache/1200w/Cutouts_9.jpg,https://kochxbos.com/112/records/1841/_cache/640w/Cutouts_9.jpg,https://kochxbos.com/112/records/1841/_cache/280w/Cutouts_9.jpg,Sarah Maple 'Cut Out No. 9' | 2021 | Unique Collage in frame | 42 x 48 cm | € 1950 <a href=../217/?form_112.replyids=1841>FOR SALE</a>
https://kochxbos.com/112/records/1866/_cache/1600w/Cutouts_10.jpg,https://kochxbos.com/112/records/1866/_cache/1200w/Cutouts_10.jpg,https://kochxbos.com/112/records/1866/_cache/640w/Cutouts_10.jpg,https://kochxbos.com/112/records/1866/_cache/280w/Cutouts_10.jpg,Sarah Maple 'Cut Out No. 10' | 2021 | Unique Collage in frame | 42 x 48 cm | € 1950 <a href=../217/?form_112.replyids=1866>FOR SALE</a>
https://kochxbos.com/112/records/1843/_cache/1600w/Cutouts_11.jpg,https://kochxbos.com/112/records/1843/_cache/1200w/Cutouts_11.jpg,https://kochxbos.com/112/records/1843/_cache/640w/Cutouts_11.jpg,https://kochxbos.com/112/records/1843/_cache/280w/Cutouts_11.jpg,Sarah Maple 'Cut Out No. 11' | 2021 | Unique Collage in frame | 42 x 48 cm | € 1950 <a href=../217/?form_112.replyids=1843>FOR SALE</a>
https://kochxbos.com/112/records/1844/_cache/1600w/Cutouts_12.jpg,https://kochxbos.com/112/records/1844/_cache/1200w/Cutouts_12.jpg,https://kochxbos.com/112/records/1844/_cache/640w/Cutouts_12.jpg,https://kochxbos.com/112/records/1844/_cache/280w/Cutouts_12.jpg,Sarah Maple 'Cut Out No. 12' | 2021 | Unique Collage in frame | 42 x 48 cm | € 1950 <a href=../217/?form_112.replyids=1844>FOR SALE</a>
https://kochxbos.com/112/records/1845/_cache/1600w/Cutouts_13.jpg,https://kochxbos.com/112/records/1845/_cache/1200w/Cutouts_13.jpg,https://kochxbos.com/112/records/1845/_cache/640w/Cutouts_13.jpg,https://kochxbos.com/112/records/1845/_cache/280w/Cutouts_13.jpg,Sarah Maple 'Cut Out No. 13' | 2021 | Unique Collage in frame | 42 x 48 cm | € 1950 <a href=../217/?form_112.replyids=1845>FOR SALE</a>
https://kochxbos.com/112/records/1859/_cache/1600w/Sarah_Maple_Fightng_Frame.jpg,https://kochxbos.com/112/records/1859/_cache/1200w/Sarah_Maple_Fightng_Frame.jpg,https://kochxbos.com/112/records/1859/_cache/640w/Sarah_Maple_Fightng_Frame.jpg,https://kochxbos.com/112/records/1859/_cache/280w/Sarah_Maple_Fightng_Frame.jpg,Sarah Maple 'Fighting fire with fire No.2' | 2015 | Silkscreen | 75 x 65 cm | € 495 <a href=../217/?form_112.replyids=1859>FOR SALE</a>
https://kochxbos.com/112/records/1863/_cache/1600w/Sarah_Maple_Freedom_of_Speech_III.jpg,https://kochxbos.com/112/records/1863/_cache/1200w/Sarah_Maple_Freedom_of_Speech_III.jpg,https://kochxbos.com/112/records/1863/_cache/640w/Sarah_Maple_Freedom_of_Speech_III.jpg,https://kochxbos.com/112/records/1863/_cache/280w/Sarah_Maple_Freedom_of_Speech_III.jpg,Sarah Maple 'Freedom of Speech' | 2013 | Performance on video |  | <a href=../218/?form_112.replyids=1863>ASK FOR PRICE</a>
https://kochxbos.com/112/records/1815/_cache/1600w/Maple_Why_art.jpg,https://kochxbos.com/112/records/1815/_cache/1200w/Maple_Why_art.jpg,https://kochxbos.com/112/records/1815/_cache/640w/Maple_Why_art.jpg,https://kochxbos.com/112/records/1815/_cache/280w/Maple_Why_art.jpg,Sarah Maple 'Why Art' | 2021 | neon | 50 x 50 cm | € 4500 <a href=../217/?form_112.replyids=1815>FOR SALE</a>
https://kochxbos.com/112/records/1848/_cache/1600w/Portraits_with_fans_Damien_Hirst.png,https://kochxbos.com/112/records/1848/_cache/1200w/Portraits_with_fans_Damien_Hirst.png,https://kochxbos.com/112/records/1848/_cache/640w/Portraits_with_fans_Damien_Hirst.png,https://kochxbos.com/112/records/1848/_cache/280w/Portraits_with_fans_Damien_Hirst.png,Sarah Maple 'Self Portrait with fans - Damien Hirst' | 2021 | Digital Print on C-Type Fuji Gloss Paper | 27 x 18 cm | € 675 <a href=../217/?form_112.replyids=1848>FOR SALE</a>
https://kochxbos.com/112/records/1849/_cache/1600w/Portraits_with_fans_David_Zwirner_and_Jeff_Koons.png,https://kochxbos.com/112/records/1849/_cache/1200w/Portraits_with_fans_David_Zwirner_and_Jeff_Koons.png,https://kochxbos.com/112/records/1849/_cache/640w/Portraits_with_fans_David_Zwirner_and_Jeff_Koons.png,https://kochxbos.com/112/records/1849/_cache/280w/Portraits_with_fans_David_Zwirner_and_Jeff_Koons.png,Sarah Maple 'Self Portrait with fans - David Zwirner & Jeff Koons' | 2021 | Digital Print on C-Type Fuji Gloss Paper | 27 x 18 cm | € 675 <a href=../217/?form_112.replyids=1849>FOR SALE</a>
https://kochxbos.com/112/records/1850/_cache/1600w/Portraits_with_fans_Greyson_Perry.png,https://kochxbos.com/112/records/1850/_cache/1200w/Portraits_with_fans_Greyson_Perry.png,https://kochxbos.com/112/records/1850/_cache/640w/Portraits_with_fans_Greyson_Perry.png,https://kochxbos.com/112/records/1850/_cache/280w/Portraits_with_fans_Greyson_Perry.png,Sarah Maple 'Self Portrait with fans - Grayson Perry' | 2021 | Digital Print on C-Type Fuji Gloss Paper | 27 x 18 cm | € 675 <a href=../217/?form_112.replyids=1850>FOR SALE</a>
https://kochxbos.com/112/records/1851/_cache/1600w/Portraits_with_fans_Martin_Creed.jpg,https://kochxbos.com/112/records/1851/_cache/1200w/Portraits_with_fans_Martin_Creed.jpg,https://kochxbos.com/112/records/1851/_cache/640w/Portraits_with_fans_Martin_Creed.jpg,https://kochxbos.com/112/records/1851/_cache/280w/Portraits_with_fans_Martin_Creed.jpg,Sarah Maple 'Self Portrait with fans - Martin Creed' | 2021 | Digital Print on C-Type Fuji Gloss Paper | 27 x 18 cm | € 675 <a href=../217/?form_112.replyids=1851>FOR SALE</a>
https://kochxbos.com/112/records/1825/_cache/1600w/Portraits_with_fans_Olafur_Eliasson.jpg,https://kochxbos.com/112/records/1825/_cache/1200w/Portraits_with_fans_Olafur_Eliasson.jpg,https://kochxbos.com/112/records/1825/_cache/640w/Portraits_with_fans_Olafur_Eliasson.jpg,https://kochxbos.com/112/records/1825/_cache/280w/Portraits_with_fans_Olafur_Eliasson.jpg,Sarah Maple 'Portraits wit fans Olafur Eliasson' | 2021 | Digital Print on C-Type Fuji Gloss Paper | 18 x 27 cm | € 675 <a href=../217/?form_112.replyids=1825>FOR SALE</a>
https://kochxbos.com/112/records/1828/_cache/1600w/Portraits_with_fans_Anthony_Gormley.png,https://kochxbos.com/112/records/1828/_cache/1200w/Portraits_with_fans_Anthony_Gormley.png,https://kochxbos.com/112/records/1828/_cache/640w/Portraits_with_fans_Anthony_Gormley.png,https://kochxbos.com/112/records/1828/_cache/280w/Portraits_with_fans_Anthony_Gormley.png,Sarah Maple 'Portraits with fans - Anthony Gormley' | 2021 | Digital Print on C-Type Fuji Gloss Paper | 18 x 27 cm | € 675 <a href=../217/?form_112.replyids=1828>FOR SALE</a>
https://kochxbos.com/112/records/1847/_cache/1600w/Portraits_with_fans_Marc_Quinn.png,https://kochxbos.com/112/records/1847/_cache/1200w/Portraits_with_fans_Marc_Quinn.png,https://kochxbos.com/112/records/1847/_cache/640w/Portraits_with_fans_Marc_Quinn.png,https://kochxbos.com/112/records/1847/_cache/280w/Portraits_with_fans_Marc_Quinn.png,Sarah Maple 'Self Portrait with fans - Marc Quinn' | 2021 | Digital Print on C-Type Fuji Gloss Paper | 27 x 18 cm | € 675 <a href=../217/?form_112.replyids=1847>FOR SALE</a>
https://kochxbos.com/112/records/1817/_cache/1600w/Portrait_with_fans_Matt_Collishaw.jpg,https://kochxbos.com/112/records/1817/_cache/1200w/Portrait_with_fans_Matt_Collishaw.jpg,https://kochxbos.com/112/records/1817/_cache/640w/Portrait_with_fans_Matt_Collishaw.jpg,https://kochxbos.com/112/records/1817/_cache/280w/Portrait_with_fans_Matt_Collishaw.jpg,Sarah Maple 'Portrait with fans - Matt Collishaw' | 2021 | Digital Print on C-Type Fuji Gloss Paper | 18 x 27 cm | € 675 <a href=../217/?form_112.replyids=1817>FOR SALE</a>
https://kochxbos.com/112/records/1798/_cache/1600w/Sarah_Maple_NaziSexyShark_hires_MLT_9483_1.jpg,https://kochxbos.com/112/records/1798/_cache/1200w/Sarah_Maple_NaziSexyShark_hires_MLT_9483_1.jpg,https://kochxbos.com/112/records/1798/_cache/640w/Sarah_Maple_NaziSexyShark_hires_MLT_9483_1.jpg,https://kochxbos.com/112/records/1798/_cache/280w/Sarah_Maple_NaziSexyShark_hires_MLT_9483_1.jpg,Sarah Maple 'Still from TV series 'The Sarah Maple Show'' | 2020 | TV series | 1920 x 1080 px | <a href=../218/?form_112.replyids=1798>ASK FOR PRICE</a>
https://kochxbos.com/112/records/1797/_cache/1600w/Sarah_Maple_NaziSexyShark_hires_MLT_9534_1.jpg,https://kochxbos.com/112/records/1797/_cache/1200w/Sarah_Maple_NaziSexyShark_hires_MLT_9534_1.jpg,https://kochxbos.com/112/records/1797/_cache/640w/Sarah_Maple_NaziSexyShark_hires_MLT_9534_1.jpg,https://kochxbos.com/112/records/1797/_cache/280w/Sarah_Maple_NaziSexyShark_hires_MLT_9534_1.jpg,Sarah Maple 'Still from TV series 'The Sarah Maple Show'' | 2020 | performance on video |  | <a href=../218/?form_112.replyids=1797>ASK FOR PRICE</a>
https://kochxbos.com/112/records/1862/_cache/1600w/Sarah_Maple_NaziSexyShark_hires_MLT_9415_1.jpg,https://kochxbos.com/112/records/1862/_cache/1200w/Sarah_Maple_NaziSexyShark_hires_MLT_9415_1.jpg,https://kochxbos.com/112/records/1862/_cache/640w/Sarah_Maple_NaziSexyShark_hires_MLT_9415_1.jpg,https://kochxbos.com/112/records/1862/_cache/280w/Sarah_Maple_NaziSexyShark_hires_MLT_9415_1.jpg,Sarah Maple 'Still from TV series 'The Sarah Maple Show'' | 2020 | Performance on video |  | <a href=../218/?form_112.replyids=1862>ASK FOR PRICE</a>

https://kochxbos.com/112/records/1808/_cache/1600w/art_Rotterdam_Sarah_Maple_The_Worls_As_We_Know_It.jpg,https://kochxbos.com/112/records/1808/_cache/1200w/art_Rotterdam_Sarah_Maple_The_Worls_As_We_Know_It.jpg,https://kochxbos.com/112/records/1808/_cache/640w/art_Rotterdam_Sarah_Maple_The_Worls_As_We_Know_It.jpg,https://kochxbos.com/112/records/1808/_cache/280w/art_Rotterdam_Sarah_Maple_The_Worls_As_We_Know_It.jpg,"Sarah Maple 'The World As We Know It' | 2021 | skip and billboard | 10 m3, 370 x 150 x 197 cm | <a href=../218/?form_112.replyids=1808>ASK FOR PRICE</a>"
https://kochxbos.com/112/records/1787/_cache/1600w/KochxBos_Gallery_Sarah_Maple_The_world_as_we_know_it_.jpg,https://kochxbos.com/112/records/1787/_cache/1200w/KochxBos_Gallery_Sarah_Maple_The_world_as_we_know_it_.jpg,https://kochxbos.com/112/records/1787/_cache/640w/KochxBos_Gallery_Sarah_Maple_The_world_as_we_know_it_.jpg,https://kochxbos.com/112/records/1787/_cache/280w/KochxBos_Gallery_Sarah_Maple_The_world_as_we_know_it_.jpg,"Sarah Maple 'The World As We Know It' | 2021 |  | 10 m3, 370 x 150 x 197 cm | SOLD"
https://kochxbos.com/112/records/1789/_cache/1600w/KochxBos_Gallery_Sarah_Maple_The_world_as_we_know_it_with_Sarah_II.jpg,https://kochxbos.com/112/records/1789/_cache/1200w/KochxBos_Gallery_Sarah_Maple_The_world_as_we_know_it_with_Sarah_II.jpg,https://kochxbos.com/112/records/1789/_cache/640w/KochxBos_Gallery_Sarah_Maple_The_world_as_we_know_it_with_Sarah_II.jpg,https://kochxbos.com/112/records/1789/_cache/280w/KochxBos_Gallery_Sarah_Maple_The_world_as_we_know_it_with_Sarah_II.jpg,"Sarah Maple 'Sarah Maple' | 2021 | Skip and billboard | 10 m3, 370 x 150 x 197 cm | <a href=../218/?form_112.replyids=1789>ASK FOR PRICE</a>"
https://kochxbos.com/112/records/1806/_cache/1600w/Art_Rotterdam_Sarah_Maple_The_World_Fons_Hof_en_Edo_Dijksterhuis.jpg,https://kochxbos.com/112/records/1806/_cache/1200w/Art_Rotterdam_Sarah_Maple_The_World_Fons_Hof_en_Edo_Dijksterhuis.jpg,https://kochxbos.com/112/records/1806/_cache/640w/Art_Rotterdam_Sarah_Maple_The_World_Fons_Hof_en_Edo_Dijksterhuis.jpg,https://kochxbos.com/112/records/1806/_cache/280w/Art_Rotterdam_Sarah_Maple_The_World_Fons_Hof_en_Edo_Dijksterhuis.jpg,"Sarah Maple 'The World As We Know It' | 2021 | Skip and billboard | 10 m3, 370 x 150 x 197 cm | <a href=../218/?form_112.replyids=1806>ASK FOR PRICE</a>"
https://kochxbos.com/112/records/1807/_cache/1600w/Art_Rotterdam_Sarah_Maple_The_World_Natalie_Kovacs.jpg,https://kochxbos.com/112/records/1807/_cache/1200w/Art_Rotterdam_Sarah_Maple_The_World_Natalie_Kovacs.jpg,https://kochxbos.com/112/records/1807/_cache/640w/Art_Rotterdam_Sarah_Maple_The_World_Natalie_Kovacs.jpg,https://kochxbos.com/112/records/1807/_cache/280w/Art_Rotterdam_Sarah_Maple_The_World_Natalie_Kovacs.jpg,Sarah Maple 'The World as we know it' | 2020 |  | 370 x 150 x 197 cm | <a href=../218/?form_112.replyids=1807>ASK FOR PRICE</a>

https://kochxbos.com/112/records/1140/_cache/1600w/FramedAgiftsmall.jpg,https://kochxbos.com/112/records/1140/_cache/1200w/FramedAgiftsmall.jpg,https://kochxbos.com/112/records/1140/_cache/640w/FramedAgiftsmall.jpg,https://kochxbos.com/112/records/1140/_cache/280w/FramedAgiftsmall.jpg,Sarah Maple 'A GIFT' | 2019 | Collage with plexiglass | 28 x 35 cm | SOLD
https://kochxbos.com/112/records/1141/_cache/1600w/FramedInTimeWe.jpg,https://kochxbos.com/112/records/1141/_cache/1200w/FramedInTimeWe.jpg,https://kochxbos.com/112/records/1141/_cache/640w/FramedInTimeWe.jpg,https://kochxbos.com/112/records/1141/_cache/280w/FramedInTimeWe.jpg,Sarah Maple 'IN TIME WE HATE' | 2019 | collage with plexiglass | 40 x 31 cm | € 690 <a href=../217/?form_112.replyids=1141>FOR SALE</a>
https://kochxbos.com/112/records/1142/_cache/1600w/FramedManhater.jpg,https://kochxbos.com/112/records/1142/_cache/1200w/FramedManhater.jpg,https://kochxbos.com/112/records/1142/_cache/640w/FramedManhater.jpg,https://kochxbos.com/112/records/1142/_cache/280w/FramedManhater.jpg,Sarah Maple 'MANHATER' | 2019 | collage with plexiglass | 48 x 40 cm | SOLD
https://kochxbos.com/112/records/1143/_cache/1600w/FramedMuslims.jpg,https://kochxbos.com/112/records/1143/_cache/1200w/FramedMuslims.jpg,https://kochxbos.com/112/records/1143/_cache/640w/FramedMuslims.jpg,https://kochxbos.com/112/records/1143/_cache/280w/FramedMuslims.jpg,Sarah Maple 'MUSLIMS SCHOCKER' | 2019 | 47 x 32 cm | 47 x 32 cm | € 940 <a href=../217/?form_112.replyids=1143>FOR SALE</a>
https://kochxbos.com/112/records/1144/_cache/1600w/FramedPowersmall.jpg,https://kochxbos.com/112/records/1144/_cache/1200w/FramedPowersmall.jpg,https://kochxbos.com/112/records/1144/_cache/640w/FramedPowersmall.jpg,https://kochxbos.com/112/records/1144/_cache/280w/FramedPowersmall.jpg,Sarah Maple 'POWER' | 2019 | Collage with plexiglass | 39 x 30 cm | € 730 <a href=../217/?form_112.replyids=1144>FOR SALE</a>
https://kochxbos.com/112/records/1145/_cache/1600w/FramedRelaxsmall.jpg,https://kochxbos.com/112/records/1145/_cache/1200w/FramedRelaxsmall.jpg,https://kochxbos.com/112/records/1145/_cache/640w/FramedRelaxsmall.jpg,https://kochxbos.com/112/records/1145/_cache/280w/FramedRelaxsmall.jpg,Sarah Maple 'RELAX' | 2019 | collage with plexiglass | 55 x 71 cm | SOLD
https://kochxbos.com/112/records/1146/_cache/1600w/FramedTheFuturesmall.jpg,https://kochxbos.com/112/records/1146/_cache/1200w/FramedTheFuturesmall.jpg,https://kochxbos.com/112/records/1146/_cache/640w/FramedTheFuturesmall.jpg,https://kochxbos.com/112/records/1146/_cache/280w/FramedTheFuturesmall.jpg,Sarah Maple 'THE FUTURE' | 2019 | collage with plexiglass | 46 x 32 cm | SOLD
https://kochxbos.com/112/records/1147/_cache/1600w/FramedVenussmall.jpg,https://kochxbos.com/112/records/1147/_cache/1200w/FramedVenussmall.jpg,https://kochxbos.com/112/records/1147/_cache/640w/FramedVenussmall.jpg,https://kochxbos.com/112/records/1147/_cache/280w/FramedVenussmall.jpg,Sarah Maple 'VENUS' | 2019 | collage with plexiglass | 40 x 52 | € 1290 <a href=../217/?form_112.replyids=1147>FOR SALE</a>
https://kochxbos.com/112/records/1176/_cache/1600w/SarahMapleSelfPortraitasbeautifulladyno3.jpg,https://kochxbos.com/112/records/1176/_cache/1200w/SarahMapleSelfPortraitasbeautifulladyno3.jpg,https://kochxbos.com/112/records/1176/_cache/640w/SarahMapleSelfPortraitasbeautifulladyno3.jpg,https://kochxbos.com/112/records/1176/_cache/280w/SarahMapleSelfPortraitasbeautifulladyno3.jpg,Sarah Maple 'SELF PORTRAIT AS A BEAUTIFUL LADY #03' | 2019 | Collage | 33 x 40 cm | € 950 <a href=../217/?form_112.replyids=1176>FOR SALE</a>
https://kochxbos.com/112/records/1175/_cache/1600w/SarahMapleSelfPortraitasbeautifulladyno2.jpg,https://kochxbos.com/112/records/1175/_cache/1200w/SarahMapleSelfPortraitasbeautifulladyno2.jpg,https://kochxbos.com/112/records/1175/_cache/640w/SarahMapleSelfPortraitasbeautifulladyno2.jpg,https://kochxbos.com/112/records/1175/_cache/280w/SarahMapleSelfPortraitasbeautifulladyno2.jpg,Sarah Maple 'SELF PORTRAIT AS A BEAUTIFUL LADY #02' | 2019 | Collage | 33 x 40 cm | SOLD
https://kochxbos.com/112/records/1174/_cache/1600w/SarahMapleSelfPortraitasbeautifulladyno1.jpg,https://kochxbos.com/112/records/1174/_cache/1200w/SarahMapleSelfPortraitasbeautifulladyno1.jpg,https://kochxbos.com/112/records/1174/_cache/640w/SarahMapleSelfPortraitasbeautifulladyno1.jpg,https://kochxbos.com/112/records/1174/_cache/280w/SarahMapleSelfPortraitasbeautifulladyno1.jpg,Sarah Maple 'SELF PORTRAIT AS A BEAUTIFUL LADY #01' | 2019 |  | 33 x 40 cm | SOLD
https://kochxbos.com/112/records/1151/_cache/1600w/FramedCreationofmansmall.jpg,https://kochxbos.com/112/records/1151/_cache/1200w/FramedCreationofmansmall.jpg,https://kochxbos.com/112/records/1151/_cache/640w/FramedCreationofmansmall.jpg,https://kochxbos.com/112/records/1151/_cache/280w/FramedCreationofmansmall.jpg,Sarah Maple 'CREATION OF MAN' | 2019 | collage with plexiglass | 50 x 40 cm | € 950 <a href=../217/?form_112.replyids=1151>FOR SALE</a>
https://kochxbos.com/112/records/1172/_cache/1600w/ThisPiecesShouldHaveBeenBiggersmall.jpg,https://kochxbos.com/112/records/1172/_cache/1200w/ThisPiecesShouldHaveBeenBiggersmall.jpg,https://kochxbos.com/112/records/1172/_cache/640w/ThisPiecesShouldHaveBeenBiggersmall.jpg,https://kochxbos.com/112/records/1172/_cache/280w/ThisPiecesShouldHaveBeenBiggersmall.jpg,Sarah Maple 'THIS PIECE SHOULD HAVE BEEN BIGGER' | 2019 | Painting on board | 21 x 30 cm | SOLD
https://kochxbos.com/112/records/1155/_cache/1600w/SarahMaplecelebretiesinstonebradleysmall.jpg,https://kochxbos.com/112/records/1155/_cache/1200w/SarahMaplecelebretiesinstonebradleysmall.jpg,https://kochxbos.com/112/records/1155/_cache/640w/SarahMaplecelebretiesinstonebradleysmall.jpg,https://kochxbos.com/112/records/1155/_cache/280w/SarahMaplecelebretiesinstonebradleysmall.jpg,Sarah Maple 'BRADLEY COOPER KEEPS IT CASUAL' | 2019 | Marble in box frame | 23 x 23 cm | € 750 <a href=../217/?form_112.replyids=1155>FOR SALE</a>
https://kochxbos.com/112/records/1156/_cache/1600w/courtneysmall.jpg,https://kochxbos.com/112/records/1156/_cache/1200w/courtneysmall.jpg,https://kochxbos.com/112/records/1156/_cache/640w/courtneysmall.jpg,https://kochxbos.com/112/records/1156/_cache/280w/courtneysmall.jpg,Sarah Maple 'COURTNEY COX SHARES 51ST BIRTHDAY ON 15TH JUNE' | 2019 | marble in box frame | 23 x 23 cm | € 750 <a href=../217/?form_112.replyids=1156>FOR SALE</a>
https://kochxbos.com/112/records/1157/_cache/1600w/SarahMaplecelebretiesinstonedanielsmall.jpg,https://kochxbos.com/112/records/1157/_cache/1200w/SarahMaplecelebretiesinstonedanielsmall.jpg,https://kochxbos.com/112/records/1157/_cache/640w/SarahMaplecelebretiesinstonedanielsmall.jpg,https://kochxbos.com/112/records/1157/_cache/280w/SarahMaplecelebretiesinstonedanielsmall.jpg,Sarah Maple 'Daniel Craig Leaves Fans Baffled with Face' | 2019 | Marble in box frame |  | SOLD
https://kochxbos.com/112/records/1158/_cache/1600w/SarahMaplecelebretiesinstoneemilysmall.jpg,https://kochxbos.com/112/records/1158/_cache/1200w/SarahMaplecelebretiesinstoneemilysmall.jpg,https://kochxbos.com/112/records/1158/_cache/640w/SarahMaplecelebretiesinstoneemilysmall.jpg,https://kochxbos.com/112/records/1158/_cache/280w/SarahMaplecelebretiesinstoneemilysmall.jpg,Sarah Maple 'Emily Ratajkowski' | 2019 | Marble stone engraved in black frame |  | € 750 <a href=../217/?form_112.replyids=1158>FOR SALE</a>
https://kochxbos.com/112/records/1159/_cache/1600w/SarahMaplecelebretiesinstoneemmasmall.jpg,https://kochxbos.com/112/records/1159/_cache/1200w/SarahMaplecelebretiesinstoneemmasmall.jpg,https://kochxbos.com/112/records/1159/_cache/640w/SarahMaplecelebretiesinstoneemmasmall.jpg,https://kochxbos.com/112/records/1159/_cache/280w/SarahMaplecelebretiesinstoneemmasmall.jpg,Sarah Maple 'Emma Watson' | 2019 | marble stone engraved in black frame |  | € 750 <a href=../217/?form_112.replyids=1159>FOR SALE</a>
https://kochxbos.com/112/records/1160/_cache/1600w/SarahMaplecelebretiesinstonejennifersmall.jpg,https://kochxbos.com/112/records/1160/_cache/1200w/SarahMaplecelebretiesinstonejennifersmall.jpg,https://kochxbos.com/112/records/1160/_cache/640w/SarahMaplecelebretiesinstonejennifersmall.jpg,https://kochxbos.com/112/records/1160/_cache/280w/SarahMaplecelebretiesinstonejennifersmall.jpg,Sarah Maple 'Jennifer Anniston' | 2019 | marble stone engraved in black frame |  | € 750 <a href=../217/?form_112.replyids=1160>FOR SALE</a>
https://kochxbos.com/112/records/1161/_cache/1600w/SarahMaplecelebretiesinstonekimsmall.jpg,https://kochxbos.com/112/records/1161/_cache/1200w/SarahMaplecelebretiesinstonekimsmall.jpg,https://kochxbos.com/112/records/1161/_cache/640w/SarahMaplecelebretiesinstonekimsmall.jpg,https://kochxbos.com/112/records/1161/_cache/280w/SarahMaplecelebretiesinstonekimsmall.jpg,Sarah Maple 'KIM KARDASHIAN HITS GYM DESPITE BEING ILL' | 2019 | Marble in box frame | 23 x 23 cm | SOLD
https://kochxbos.com/112/records/1162/_cache/1600w/FramedEmpowermentsmall.jpg,https://kochxbos.com/112/records/1162/_cache/1200w/FramedEmpowermentsmall.jpg,https://kochxbos.com/112/records/1162/_cache/640w/FramedEmpowermentsmall.jpg,https://kochxbos.com/112/records/1162/_cache/280w/FramedEmpowermentsmall.jpg,Sarah Maple 'WHAT IS FEMALE EMPOWERMENT' | 2019 | collage with plexiglass | 70 x 53 cm | € 2390 <a href=../217/?form_112.replyids=1162>FOR SALE</a>
https://kochxbos.com/112/records/1163/_cache/1600w/SarahMaplecelebretiesinstonemeghansmall.jpg,https://kochxbos.com/112/records/1163/_cache/1200w/SarahMaplecelebretiesinstonemeghansmall.jpg,https://kochxbos.com/112/records/1163/_cache/640w/SarahMaplecelebretiesinstonemeghansmall.jpg,https://kochxbos.com/112/records/1163/_cache/280w/SarahMaplecelebretiesinstonemeghansmall.jpg,Sarah Maple 'MEGHAN MARKLE PUTS HAND ON LOWER TORSO' | 2019 |  | 23 x 23 cm | SOLD
https://kochxbos.com/112/records/1164/_cache/1600w/SarahMaplecelebretiesinstoneselenasmall.jpg,https://kochxbos.com/112/records/1164/_cache/1200w/SarahMaplecelebretiesinstoneselenasmall.jpg,https://kochxbos.com/112/records/1164/_cache/640w/SarahMaplecelebretiesinstoneselenasmall.jpg,https://kochxbos.com/112/records/1164/_cache/280w/SarahMaplecelebretiesinstoneselenasmall.jpg,Sarah Maple 'Selena Gomez' | 2019 | marble stone engraved in black frame |  | € 750 <a href=../217/?form_112.replyids=1164>FOR SALE</a>
https://kochxbos.com/112/records/1165/_cache/1600w/FramedEverythingsmall.jpg,https://kochxbos.com/112/records/1165/_cache/1200w/FramedEverythingsmall.jpg,https://kochxbos.com/112/records/1165/_cache/640w/FramedEverythingsmall.jpg,https://kochxbos.com/112/records/1165/_cache/280w/FramedEverythingsmall.jpg,Sarah Maple 'EVERYTHING IS GOING TO BE OKAY' | 2019 | collage with plexiglass | 55 x 71 cm | SOLD
https://kochxbos.com/112/records/1166/_cache/1600w/FramedExodussmall.jpg,https://kochxbos.com/112/records/1166/_cache/1200w/FramedExodussmall.jpg,https://kochxbos.com/112/records/1166/_cache/640w/FramedExodussmall.jpg,https://kochxbos.com/112/records/1166/_cache/280w/FramedExodussmall.jpg,Sarah Maple 'EXODUS' | 2019 | collage with plexiglass | 55 x 46 cm | SOLD
https://kochxbos.com/112/records/1167/_cache/1600w/FramedEyessmall.jpg,https://kochxbos.com/112/records/1167/_cache/1200w/FramedEyessmall.jpg,https://kochxbos.com/112/records/1167/_cache/640w/FramedEyessmall.jpg,https://kochxbos.com/112/records/1167/_cache/280w/FramedEyessmall.jpg,Sarah Maple 'THE MOST HIGHTENED STATE OF BEING FEMALE' | 2019 | collage with plexiglasse | 54 x 41 cm | SOLD
https://kochxbos.com/112/records/1168/_cache/1600w/FramedFakeNewssmall.jpg,https://kochxbos.com/112/records/1168/_cache/1200w/FramedFakeNewssmall.jpg,https://kochxbos.com/112/records/1168/_cache/640w/FramedFakeNewssmall.jpg,https://kochxbos.com/112/records/1168/_cache/280w/FramedFakeNewssmall.jpg,Sarah Maple 'FAKE NEWS' | 2019 | Limited edition print | 46 x 34 cm | € 250 <a href=../217/?form_112.replyids=1168>FOR SALE</a>
https://kochxbos.com/112/records/1169/_cache/1600w/FramedFlowersmall.jpg,https://kochxbos.com/112/records/1169/_cache/1200w/FramedFlowersmall.jpg,https://kochxbos.com/112/records/1169/_cache/640w/FramedFlowersmall.jpg,https://kochxbos.com/112/records/1169/_cache/280w/FramedFlowersmall.jpg,Sarah Maple 'FLOWER POWER' | 2019 | collage with plexiglass | 51 x 37 cm | € 1170 <a href=../217/?form_112.replyids=1169>FOR SALE</a>
https://kochxbos.com/112/records/1177/_cache/1600w/SarahMapleSelfPortraitasbeautifulladyno4.jpg,https://kochxbos.com/112/records/1177/_cache/1200w/SarahMapleSelfPortraitasbeautifulladyno4.jpg,https://kochxbos.com/112/records/1177/_cache/640w/SarahMapleSelfPortraitasbeautifulladyno4.jpg,https://kochxbos.com/112/records/1177/_cache/280w/SarahMapleSelfPortraitasbeautifulladyno4.jpg,Sarah Maple 'SELF PORTRAIT AS A BEAUTIFUL LADY #04' | 2019 | Collage | 33 x 40 cm | € 950 <a href=../217/?form_112.replyids=1177>FOR SALE</a>
https://kochxbos.com/112/records/1178/_cache/1600w/SarahMapleSelfPortraitasbeautifulladyno6.jpg,https://kochxbos.com/112/records/1178/_cache/1200w/SarahMapleSelfPortraitasbeautifulladyno6.jpg,https://kochxbos.com/112/records/1178/_cache/640w/SarahMapleSelfPortraitasbeautifulladyno6.jpg,https://kochxbos.com/112/records/1178/_cache/280w/SarahMapleSelfPortraitasbeautifulladyno6.jpg,Sarah Maple 'SELF PORTRAIT AS A BEAUTIFUL LADY #05' | 2019 |  | 33 x 40 cm | € 950 <a href=../217/?form_112.replyids=1178>FOR SALE</a>

https://kochxbos.com/112/records/940/_cache/1600w/2860.jpg,https://kochxbos.com/112/records/940/_cache/1200w/2860.jpg,https://kochxbos.com/112/records/940/_cache/640w/2860.jpg,https://kochxbos.com/112/records/940/_cache/280w/2860.jpg,Sarah Maple 'Englands Glory' | 2017 | ceramic |  | SOLD
https://kochxbos.com/112/records/963/_cache/1600w/2895.jpg,https://kochxbos.com/112/records/963/_cache/1200w/2895.jpg,https://kochxbos.com/112/records/963/_cache/640w/2895.jpg,https://kochxbos.com/112/records/963/_cache/280w/2895.jpg,Sarah Maple 'DAILY STATEMENT - JOIN THE REVOLUTION' | 2017 | Acrylic on paper | 150 x 82 cm | € 250 <a href=../217/?form_112.replyids=963>FOR SALE</a>
https://kochxbos.com/112/records/942/_cache/1600w/2862.jpg,https://kochxbos.com/112/records/942/_cache/1200w/2862.jpg,https://kochxbos.com/112/records/942/_cache/640w/2862.jpg,https://kochxbos.com/112/records/942/_cache/280w/2862.jpg,Sarah Maple 'Life Lottery' | 2017 | Print on canvas | 135 x 190 cm | € 495 <a href=../217/?form_112.replyids=942>FOR SALE</a>
https://kochxbos.com/112/records/941/_cache/1600w/2865.jpg,https://kochxbos.com/112/records/941/_cache/1200w/2865.jpg,https://kochxbos.com/112/records/941/_cache/640w/2865.jpg,https://kochxbos.com/112/records/941/_cache/280w/2865.jpg,Sarah Maple 'Your Opinion is Wrong' | 2017 | print on canvas | 190 x 135 cm | SOLD
https://kochxbos.com/112/records/953/_cache/1600w/2878.jpg,https://kochxbos.com/112/records/953/_cache/1200w/2878.jpg,https://kochxbos.com/112/records/953/_cache/640w/2878.jpg,https://kochxbos.com/112/records/953/_cache/280w/2878.jpg,Sarah Maple 'Fighting Fire with Fire No.2 Silkscreen 16/40' | 2015 | Silkscreen on Hahnemüller paper | 50 x 65 cm | € 395 <a href=../217/?form_112.replyids=953>FOR SALE</a>
https://kochxbos.com/112/records/961/_cache/1600w/2887.jpg,https://kochxbos.com/112/records/961/_cache/1200w/2887.jpg,https://kochxbos.com/112/records/961/_cache/640w/2887.jpg,https://kochxbos.com/112/records/961/_cache/280w/2887.jpg,Sarah Maple ''Them'' | 2017 | Mirror | 60 x 60 cm | SOLD
https://kochxbos.com/112/records/952/_cache/1600w/2877.jpg,https://kochxbos.com/112/records/952/_cache/1200w/2877.jpg,https://kochxbos.com/112/records/952/_cache/640w/2877.jpg,https://kochxbos.com/112/records/952/_cache/280w/2877.jpg,Sarah Maple 'Your Body' | 2017 | Neon | 100 x 110 cm | SOLD
https://kochxbos.com/112/records/962/_cache/1600w/2889.jpg,https://kochxbos.com/112/records/962/_cache/1200w/2889.jpg,https://kochxbos.com/112/records/962/_cache/640w/2889.jpg,https://kochxbos.com/112/records/962/_cache/280w/2889.jpg,Sarah Maple 'DAILY STATEMENT - JOIN THE REVOLUTION' | 2017 | Photograph mounted on aluminium | 30 x 45 cm | € 175 <a href=../217/?form_112.replyids=962>FOR SALE</a>
https://kochxbos.com/112/records/944/_cache/1600w/2867.jpg,https://kochxbos.com/112/records/944/_cache/1200w/2867.jpg,https://kochxbos.com/112/records/944/_cache/640w/2867.jpg,https://kochxbos.com/112/records/944/_cache/280w/2867.jpg,Sarah Maple 'Read My Lips' | 2017 | Print on canvas | 100 x 137 cm | € 650 <a href=../217/?form_112.replyids=944>FOR SALE</a>
https://kochxbos.com/112/records/954/_cache/1600w/2880.jpg,https://kochxbos.com/112/records/954/_cache/1200w/2880.jpg,https://kochxbos.com/112/records/954/_cache/640w/2880.jpg,https://kochxbos.com/112/records/954/_cache/280w/2880.jpg,Sarah Maple 'Daily Statement - Democracy is overrated' | 2017 | Photograph mounted on aluminium | 30x 45 cm | € 175 <a href=../217/?form_112.replyids=954>FOR SALE</a>
https://kochxbos.com/112/records/948/_cache/1600w/2874.jpg,https://kochxbos.com/112/records/948/_cache/1200w/2874.jpg,https://kochxbos.com/112/records/948/_cache/640w/2874.jpg,https://kochxbos.com/112/records/948/_cache/280w/2874.jpg,Sarah Maple 'Daily Statement - Democracy overrated' | 2017 | Acrylic on paper | 150 x 82 cm | € 250 <a href=../217/?form_112.replyids=948>FOR SALE</a>
https://kochxbos.com/112/records/943/_cache/1600w/2866.jpg,https://kochxbos.com/112/records/943/_cache/1200w/2866.jpg,https://kochxbos.com/112/records/943/_cache/640w/2866.jpg,https://kochxbos.com/112/records/943/_cache/280w/2866.jpg,Sarah Maple 'People are dicks.' | 2017 | Silkscreen 1/1 | 60 x 42 cm | SOLD
https://kochxbos.com/112/records/956/_cache/1600w/2883.jpg,https://kochxbos.com/112/records/956/_cache/1200w/2883.jpg,https://kochxbos.com/112/records/956/_cache/640w/2883.jpg,https://kochxbos.com/112/records/956/_cache/280w/2883.jpg,Sarah Maple 'Daily Statement - Resist' | 2017 | Photograph mounted on aluminium | 30 x 45 cm | € 175 <a href=../217/?form_112.replyids=956>FOR SALE</a>
https://kochxbos.com/112/records/949/_cache/1600w/2873.jpg,https://kochxbos.com/112/records/949/_cache/1200w/2873.jpg,https://kochxbos.com/112/records/949/_cache/640w/2873.jpg,https://kochxbos.com/112/records/949/_cache/280w/2873.jpg,Sarah Maple 'Daily Statement - Resist.' | 2017 | Acrylic on paper | 175 x 60 cm | SOLD
https://kochxbos.com/112/records/955/_cache/1600w/2884.jpg,https://kochxbos.com/112/records/955/_cache/1200w/2884.jpg,https://kochxbos.com/112/records/955/_cache/640w/2884.jpg,https://kochxbos.com/112/records/955/_cache/280w/2884.jpg,Sarah Maple 'Daily Statement - Talk is cheap' | 2017 | Photograph mounted on aluminium | 30 x 45 cm | € 395 <a href=../217/?form_112.replyids=955>FOR SALE</a>
https://kochxbos.com/112/records/951/_cache/1600w/2876.jpg,https://kochxbos.com/112/records/951/_cache/1200w/2876.jpg,https://kochxbos.com/112/records/951/_cache/640w/2876.jpg,https://kochxbos.com/112/records/951/_cache/280w/2876.jpg,Sarah Maple 'Daily Statement - Talk is Cheap' | 2017 | Acrylic on cardboard | 48 x 48 cm | € 395 <a href=../217/?form_112.replyids=951>FOR SALE</a>
https://kochxbos.com/112/records/960/_cache/1600w/2886.jpg,https://kochxbos.com/112/records/960/_cache/1200w/2886.jpg,https://kochxbos.com/112/records/960/_cache/640w/2886.jpg,https://kochxbos.com/112/records/960/_cache/280w/2886.jpg,Sarah Maple 'Daily Statement - Silence in not golden' | 2017 | Photograph mounted on aluminium | 30 x45 cm | € 175 <a href=../217/?form_112.replyids=960>FOR SALE</a>
https://kochxbos.com/112/records/950/_cache/1600w/2875.jpg,https://kochxbos.com/112/records/950/_cache/1200w/2875.jpg,https://kochxbos.com/112/records/950/_cache/640w/2875.jpg,https://kochxbos.com/112/records/950/_cache/280w/2875.jpg,Sarah Maple 'Daily Statement - Silence is not golden.' | 2017 | Acrylic on cardboard | 70 x 50 cm | € 395 <a href=../217/?form_112.replyids=950>FOR SALE</a>
https://kochxbos.com/112/records/958/_cache/1600w/2881.jpg,https://kochxbos.com/112/records/958/_cache/1200w/2881.jpg,https://kochxbos.com/112/records/958/_cache/640w/2881.jpg,https://kochxbos.com/112/records/958/_cache/280w/2881.jpg,Sarah Maple 'Daily Statement - We shall overcome' | 2017 | Photograph mounted on aluminium | 30 x 45 cm | € 395 <a href=../217/?form_112.replyids=958>FOR SALE</a>
https://kochxbos.com/112/records/957/_cache/1600w/2882.jpg,https://kochxbos.com/112/records/957/_cache/1200w/2882.jpg,https://kochxbos.com/112/records/957/_cache/640w/2882.jpg,https://kochxbos.com/112/records/957/_cache/280w/2882.jpg,Sarah Maple 'Daily Statement -  Know your limits' | 2017 | Photograph mounted on aluminium | 30 x45cm | € 395 <a href=../217/?form_112.replyids=957>FOR SALE</a>
https://kochxbos.com/112/records/959/_cache/1600w/2885.jpg,https://kochxbos.com/112/records/959/_cache/1200w/2885.jpg,https://kochxbos.com/112/records/959/_cache/640w/2885.jpg,https://kochxbos.com/112/records/959/_cache/280w/2885.jpg,Sarah Maple 'Daily Statement - My body My choice' | 2017 | Photograph mounted on aluminium | 30 x 45 cm | € 395 <a href=../217/?form_112.replyids=959>FOR SALE</a>
https://kochxbos.com/112/records/946/_cache/1600w/2864.jpg,https://kochxbos.com/112/records/946/_cache/1200w/2864.jpg,https://kochxbos.com/112/records/946/_cache/640w/2864.jpg,https://kochxbos.com/112/records/946/_cache/280w/2864.jpg,Sarah Maple ' Power to the people? Big Canvas' | 2017 | print on canvas | 190 x 135 cm | € 690 <a href=../217/?form_112.replyids=946>FOR SALE</a>
https://kochxbos.com/112/records/939/_cache/1600w/Sarah Maple_Go Home Globe.jpg,https://kochxbos.com/112/records/939/_cache/1200w/Sarah Maple_Go Home Globe.jpg,https://kochxbos.com/112/records/939/_cache/640w/Sarah Maple_Go Home Globe.jpg,https://kochxbos.com/112/records/939/_cache/280w/Sarah Maple_Go Home Globe.jpg,Sarah Maple 'Go Home' | 2017 |  | 30 x 30 x 40 cm | € 4600 <a href=../217/?form_112.replyids=939>FOR SALE</a>
https://kochxbos.com/112/records/945/_cache/1600w/2861.jpg,https://kochxbos.com/112/records/945/_cache/1200w/2861.jpg,https://kochxbos.com/112/records/945/_cache/640w/2861.jpg,https://kochxbos.com/112/records/945/_cache/280w/2861.jpg,Sarah Maple 'Bang!' | 2017 | photograph on aluminium | 60 x 40 cm | € 900 <a href=../217/?form_112.replyids=945>FOR SALE</a>
https://kochxbos.com/112/records/964/_cache/1600w/2888.jpg,https://kochxbos.com/112/records/964/_cache/1200w/2888.jpg,https://kochxbos.com/112/records/964/_cache/640w/2888.jpg,https://kochxbos.com/112/records/964/_cache/280w/2888.jpg,Sarah Maple 'DAILY STATEMENT - DON'T BE A DICK WITH YOUR DICK' | 2017 | Photograph mounted on aluminium | 30 x 45 cm | € 395 <a href=../217/?form_112.replyids=964>FOR SALE</a>

https://kochxbos.com/112/records/705/_cache/1600w/2118.jpg,https://kochxbos.com/112/records/705/_cache/1200w/2118.jpg,https://kochxbos.com/112/records/705/_cache/640w/2118.jpg,https://kochxbos.com/112/records/705/_cache/280w/2118.jpg,Sarah Maple 'I disagree with what you say' | 2015 |  |  | SOLD
https://kochxbos.com/112/records/584/_cache/1600w/1693.jpg,https://kochxbos.com/112/records/584/_cache/1200w/1693.jpg,https://kochxbos.com/112/records/584/_cache/640w/1693.jpg,https://kochxbos.com/112/records/584/_cache/280w/1693.jpg,Sarah Maple 'Snow White the scientist' | 2011 | Lightbox |  85 x 55 x 12 cm | SOLD
https://kochxbos.com/112/records/579/_cache/1600w/1686.jpg,https://kochxbos.com/112/records/579/_cache/1200w/1686.jpg,https://kochxbos.com/112/records/579/_cache/640w/1686.jpg,https://kochxbos.com/112/records/579/_cache/280w/1686.jpg,Sarah Maple 'Judge Jasmine' | 2011 | Lightbox | 85 x 55 x 12 cm | SOLD
https://kochxbos.com/112/records/580/_cache/1600w/1687.jpg,https://kochxbos.com/112/records/580/_cache/1200w/1687.jpg,https://kochxbos.com/112/records/580/_cache/640w/1687.jpg,https://kochxbos.com/112/records/580/_cache/280w/1687.jpg,Sarah Maple 'Belle the football manager' | 2011 | Lightbox | 85 x 55 x 12 cm | € 1700 <a href=../217/?form_112.replyids=580>FOR SALE</a>
https://kochxbos.com/112/records/583/_cache/1600w/1688.jpg,https://kochxbos.com/112/records/583/_cache/1200w/1688.jpg,https://kochxbos.com/112/records/583/_cache/640w/1688.jpg,https://kochxbos.com/112/records/583/_cache/280w/1688.jpg,Sarah Maple 'Sleeping Beauty performs an operaton' | 2011 | Lightbox | 85 x 55 x 12 cm | SOLD
https://kochxbos.com/112/records/582/_cache/1600w/1690.jpg,https://kochxbos.com/112/records/582/_cache/1200w/1690.jpg,https://kochxbos.com/112/records/582/_cache/640w/1690.jpg,https://kochxbos.com/112/records/582/_cache/280w/1690.jpg,Sarah Maple 'Ballerina' | 2011 | C-Type Print | 110 x 126 cm | € 5400 <a href=../217/?form_112.replyids=582>FOR SALE</a>
https://kochxbos.com/112/records/587/_cache/1600w/1696.jpg,https://kochxbos.com/112/records/587/_cache/1200w/1696.jpg,https://kochxbos.com/112/records/587/_cache/640w/1696.jpg,https://kochxbos.com/112/records/587/_cache/280w/1696.jpg,Sarah Maple 'Recovering misogynist' | 2011 | C-Type Print | 100 x 66 cm | SOLD
https://kochxbos.com/112/records/586/_cache/1600w/1695.jpg,https://kochxbos.com/112/records/586/_cache/1200w/1695.jpg,https://kochxbos.com/112/records/586/_cache/640w/1695.jpg,https://kochxbos.com/112/records/586/_cache/280w/1695.jpg,Sarah Maple 'The opposite to a feminist' | 2009 | C-Type Print |  | SOLD
https://kochxbos.com/112/records/581/_cache/1600w/1692.jpg,https://kochxbos.com/112/records/581/_cache/1200w/1692.jpg,https://kochxbos.com/112/records/581/_cache/640w/1692.jpg,https://kochxbos.com/112/records/581/_cache/280w/1692.jpg,Sarah Maple 'Fighting Fire With Fire No.2' | 2007 |  C-Type Print |  | SOLD
https://kochxbos.com/112/records/585/_cache/1600w/1694.jpg,https://kochxbos.com/112/records/585/_cache/1200w/1694.jpg,https://kochxbos.com/112/records/585/_cache/640w/1694.jpg,https://kochxbos.com/112/records/585/_cache/280w/1694.jpg,Sarah Maple 'Signs' | 2007 | C-Type Print |  | SOLD
https://kochxbos.com/112/records/577/_cache/1600w/1684.jpg,https://kochxbos.com/112/records/577/_cache/1200w/1684.jpg,https://kochxbos.com/112/records/577/_cache/640w/1684.jpg,https://kochxbos.com/112/records/577/_cache/280w/1684.jpg,Sarah Maple 'UK Feminista Summer School 2013.' | 0 | Talk and Panel discussion on Art and Activism with Campbell X and Suzee Morayef. |  | SOLD
https://kochxbos.com/112/records/578/_cache/1600w/1685.jpg,https://kochxbos.com/112/records/578/_cache/1200w/1685.jpg,https://kochxbos.com/112/records/578/_cache/640w/1685.jpg,https://kochxbos.com/112/records/578/_cache/280w/1685.jpg,Sarah Maple 'An artist and a female artist' | 2012 | Vinyl wallpaper | 400 x 300 cm | <a href=../218/?form_112.replyids=578>ASK FOR PRICE</a>

https://kochxbos.com/112/records/371/_cache/1600w/661.jpg,https://kochxbos.com/112/records/371/_cache/1200w/661.jpg,https://kochxbos.com/112/records/371/_cache/640w/661.jpg,https://kochxbos.com/112/records/371/_cache/280w/661.jpg,Sarah Maple 'Cherry Bakewell anyone' | 2006 | Oil painting on board | 40 x 60 cm | € 4600 <a href=../217/?form_112.replyids=371>FOR SALE</a>
https://kochxbos.com/112/records/372/_cache/1600w/672.jpg,https://kochxbos.com/112/records/372/_cache/1200w/672.jpg,https://kochxbos.com/112/records/372/_cache/640w/672.jpg,https://kochxbos.com/112/records/372/_cache/280w/672.jpg,Sarah Maple 'Self Portrait with my Mother's scarf' | 2006 | Oil on board | 60 x 90 cm | SOLD
https://kochxbos.com/112/records/373/_cache/1600w/684.jpg,https://kochxbos.com/112/records/373/_cache/1200w/684.jpg,https://kochxbos.com/112/records/373/_cache/640w/684.jpg,https://kochxbos.com/112/records/373/_cache/280w/684.jpg,Sarah Maple 'Women Bleed' | 2007 | Photograph on aluminium | 64 x 97 cm | € 4600 <a href=../217/?form_112.replyids=373>FOR SALE</a>
https://kochxbos.com/112/records/374/_cache/1600w/678.jpg,https://kochxbos.com/112/records/374/_cache/1200w/678.jpg,https://kochxbos.com/112/records/374/_cache/640w/678.jpg,https://kochxbos.com/112/records/374/_cache/280w/678.jpg,Sarah Maple 'Signs I wish i had a penis' | 2007 | Photograph print | 70 x 35 cm | SOLD
https://kochxbos.com/112/records/375/_cache/1600w/681.jpg,https://kochxbos.com/112/records/375/_cache/1200w/681.jpg,https://kochxbos.com/112/records/375/_cache/640w/681.jpg,https://kochxbos.com/112/records/375/_cache/280w/681.jpg,Sarah Maple 'This is shit' | 2008 | Photograph on aluminium | 40 x 61 cm | € 3800 <a href=../217/?form_112.replyids=375>FOR SALE</a>
https://kochxbos.com/112/records/376/_cache/1600w/690.jpg,https://kochxbos.com/112/records/376/_cache/1200w/690.jpg,https://kochxbos.com/112/records/376/_cache/640w/690.jpg,https://kochxbos.com/112/records/376/_cache/280w/690.jpg,Sarah Maple 'This pic took me at least 10 minutes' | 2008 | Photograph on aluminium | 55 x 70 cm | € 3800 <a href=../217/?form_112.replyids=376>FOR SALE</a>
https://kochxbos.com/112/records/377/_cache/1600w/668.jpg,https://kochxbos.com/112/records/377/_cache/1200w/668.jpg,https://kochxbos.com/112/records/377/_cache/640w/668.jpg,https://kochxbos.com/112/records/377/_cache/280w/668.jpg,Sarah Maple 'Branch Cock' | 2008 | Photograph | 70 x 98 cm | € 1900 <a href=../217/?form_112.replyids=377>FOR SALE</a>
https://kochxbos.com/112/records/380/_cache/1600w/688.jpg,https://kochxbos.com/112/records/380/_cache/1200w/688.jpg,https://kochxbos.com/112/records/380/_cache/640w/688.jpg,https://kochxbos.com/112/records/380/_cache/280w/688.jpg,Sarah Maple 'Umbrella Cock' | 2008 | Photograph | 70 x 98 cm | € 1900 <a href=../217/?form_112.replyids=380>FOR SALE</a>
https://kochxbos.com/112/records/381/_cache/1600w/687.jpg,https://kochxbos.com/112/records/381/_cache/1200w/687.jpg,https://kochxbos.com/112/records/381/_cache/640w/687.jpg,https://kochxbos.com/112/records/381/_cache/280w/687.jpg,Sarah Maple 'Young Persons Rail Cock' | 2008 | Photograph | 70 x 98 cm | € 1950 <a href=../217/?form_112.replyids=381>FOR SALE</a>
https://kochxbos.com/112/records/382/_cache/1600w/686.jpg,https://kochxbos.com/112/records/382/_cache/1200w/686.jpg,https://kochxbos.com/112/records/382/_cache/640w/686.jpg,https://kochxbos.com/112/records/382/_cache/280w/686.jpg,Sarah Maple 'This is an investment' | 2008 | Acrylic and gloss on board | 70 x 122 cm | SOLD
https://kochxbos.com/112/records/383/_cache/1600w/667.jpg,https://kochxbos.com/112/records/383/_cache/1200w/667.jpg,https://kochxbos.com/112/records/383/_cache/640w/667.jpg,https://kochxbos.com/112/records/383/_cache/280w/667.jpg,Sarah Maple 'Champs cock (AP)' | 2008 | Photograph on aluminium | 40 x 60 cm | SOLD
https://kochxbos.com/112/records/384/_cache/1600w/669.jpg,https://kochxbos.com/112/records/384/_cache/1200w/669.jpg,https://kochxbos.com/112/records/384/_cache/640w/669.jpg,https://kochxbos.com/112/records/384/_cache/280w/669.jpg,Sarah Maple 'Cup cock (AP)' | 2008 | Photograph on aluminium | 40 x 60 cm | SOLD
https://kochxbos.com/112/records/385/_cache/1600w/671.jpg,https://kochxbos.com/112/records/385/_cache/1200w/671.jpg,https://kochxbos.com/112/records/385/_cache/640w/671.jpg,https://kochxbos.com/112/records/385/_cache/280w/671.jpg,Sarah Maple 'Hanger cock (AP)' | 2008 | Photograph on aluminium | 40 x 60 cm | SOLD
https://kochxbos.com/112/records/386/_cache/1600w/687.jpg,https://kochxbos.com/112/records/386/_cache/1200w/687.jpg,https://kochxbos.com/112/records/386/_cache/640w/687.jpg,https://kochxbos.com/112/records/386/_cache/280w/687.jpg,Sarah Maple 'Young Persons Rail cock AP' | 2008 | Photograph on aluminium | 40 x 60 cm | SOLD
https://kochxbos.com/112/records/387/_cache/1600w/683.jpg,https://kochxbos.com/112/records/387/_cache/1200w/683.jpg,https://kochxbos.com/112/records/387/_cache/640w/683.jpg,https://kochxbos.com/112/records/387/_cache/280w/683.jpg,Sarah Maple 'You could have done this' | 2008 | Acrylic and gloss on board | 61 x 90 cm | SOLD
https://kochxbos.com/112/records/388/_cache/1600w/667.jpg,https://kochxbos.com/112/records/388/_cache/1200w/667.jpg,https://kochxbos.com/112/records/388/_cache/640w/667.jpg,https://kochxbos.com/112/records/388/_cache/280w/667.jpg,Sarah Maple 'Champs Cock' | 2008 | Photograph | 70 x 98 cm | SOLD
https://kochxbos.com/112/records/,https://kochxbos.com/112/records/,https://kochxbos.com/112/records/,https://kochxbos.com/112/records/,Sarah Maple 'Key Cock' | 2009 | Photograph | 70 x 98 cm | € 1900 <a href=../217/?form_112.replyids=391>FOR SALE</a>
https://kochxbos.com/112/records/,https://kochxbos.com/112/records/,https://kochxbos.com/112/records/,https://kochxbos.com/112/records/,Sarah Maple 'Scotsman Cock' | 2009 | Photograph | 70 x 98 cm | € 1900 <a href=../217/?form_112.replyids=392>FOR SALE</a>
https://kochxbos.com/112/records/393/_cache/1600w/664.jpg,https://kochxbos.com/112/records/393/_cache/1200w/664.jpg,https://kochxbos.com/112/records/393/_cache/640w/664.jpg,https://kochxbos.com/112/records/393/_cache/280w/664.jpg,Sarah Maple 'Bloody Neons' | 2009 | Mixed techniques | 55 x 39 cm | SOLD
https://kochxbos.com/112/records/,https://kochxbos.com/112/records/,https://kochxbos.com/112/records/,https://kochxbos.com/112/records/,Sarah Maple 'Cock serie ltd Art edition' | 2011 | Offset | 60 x 84 cm | SOLD
https://kochxbos.com/112/records/379/_cache/1600w/691.jpg,https://kochxbos.com/112/records/379/_cache/1200w/691.jpg,https://kochxbos.com/112/records/379/_cache/640w/691.jpg,https://kochxbos.com/112/records/379/_cache/280w/691.jpg,Sarah Maple 'Da Vinci Cock' | 2008 | Photograph | 70 x 98 cm | € 1900 <a href=../217/?form_112.replyids=379>FOR SALE</a>
https://kochxbos.com/112/records/378/_cache/1600w/669.jpg,https://kochxbos.com/112/records/378/_cache/1200w/669.jpg,https://kochxbos.com/112/records/378/_cache/640w/669.jpg,https://kochxbos.com/112/records/378/_cache/280w/669.jpg,Sarah Maple 'Cup Cock' | 2008 | Photograph | 70 x 98 cm | € 1900 <a href=../217/?form_112.replyids=378>FOR SALE</a>

https://kochxbos.com/112/records/389/_cache/1600w/812.jpg,https://kochxbos.com/112/records/389/_cache/1200w/812.jpg,https://kochxbos.com/112/records/389/_cache/640w/812.jpg,https://kochxbos.com/112/records/389/_cache/280w/812.jpg,Sarah Maple 'Tracey Emin for Sarah with love' | 2008 | Mixed techniques | For Sale | SOLD
https://kochxbos.com/112/records/390/_cache/1600w/820.jpg,https://kochxbos.com/112/records/390/_cache/1200w/820.jpg,https://kochxbos.com/112/records/390/_cache/640w/820.jpg,https://kochxbos.com/112/records/390/_cache/280w/820.jpg,Sarah Maple 'Let them eat freedom' | 2009 | Photograph on aluminium | 69 x 97 cm | € 4600 <a href=../217/?form_112.replyids=390>FOR SALE</a>
https://kochxbos.com/112/records/394/_cache/1600w/817.jpg,https://kochxbos.com/112/records/394/_cache/1200w/817.jpg,https://kochxbos.com/112/records/394/_cache/640w/817.jpg,https://kochxbos.com/112/records/394/_cache/280w/817.jpg,Sarah Maple 'Make some Noise' | 2009 | Photograph on aluminium | 113 x 60 cm | SOLD
https://kochxbos.com/112/records/395/_cache/1600w/809.jpg,https://kochxbos.com/112/records/395/_cache/1200w/809.jpg,https://kochxbos.com/112/records/395/_cache/640w/809.jpg,https://kochxbos.com/112/records/395/_cache/280w/809.jpg,Sarah Maple 'A Bit of Pussy' | 2010 | Photograph on aluminium | 64 x 97 cm | € 2600 <a href=../217/?form_112.replyids=395>FOR SALE</a>
https://kochxbos.com/112/records/396/_cache/1600w/813.jpg,https://kochxbos.com/112/records/396/_cache/1200w/813.jpg,https://kochxbos.com/112/records/396/_cache/640w/813.jpg,https://kochxbos.com/112/records/396/_cache/280w/813.jpg,Sarah Maple 'I Cock' | 2010 | Photograph | 70 x 98 cm | € 1900 <a href=../217/?form_112.replyids=396>FOR SALE</a>
https://kochxbos.com/112/records/398/_cache/1600w/811.jpg,https://kochxbos.com/112/records/398/_cache/1200w/811.jpg,https://kochxbos.com/112/records/398/_cache/640w/811.jpg,https://kochxbos.com/112/records/398/_cache/280w/811.jpg,Sarah Maple 'The opposite to a Feminist' | 2012 | Photograph on aluminium | 80 x 100 cm | SOLD
https://kochxbos.com/112/records/435/_cache/1600w/810.jpg,https://kochxbos.com/112/records/435/_cache/1200w/810.jpg,https://kochxbos.com/112/records/435/_cache/640w/810.jpg,https://kochxbos.com/112/records/435/_cache/280w/810.jpg,Sarah Maple 'I Love Orgasms' | 2003 | Acrylic on board | sold | SOLD
https://kochxbos.com/112/records/436/_cache/1600w/814.jpg,https://kochxbos.com/112/records/436/_cache/1200w/814.jpg,https://kochxbos.com/112/records/436/_cache/640w/814.jpg,https://kochxbos.com/112/records/436/_cache/280w/814.jpg,Sarah Maple 'You' | 2004 | Photograph |  | SOLD